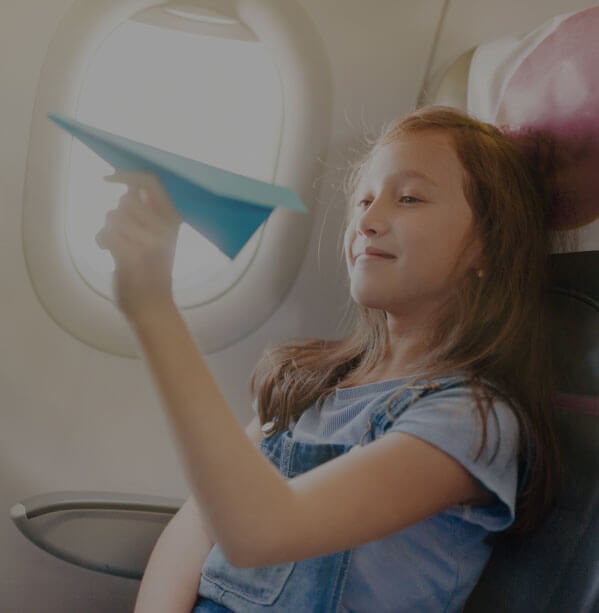 SKY Family's
Unaccompanied Child service
Minors 5-12 travel safely, we make sure of it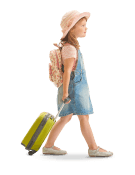 Unaccompanied children over 5 years old can travel by receiving escort service
Escort service charge
Direct domestic flights
---
+10€
per route
non Direct domestic flights
---
+20€
per route
Direct international flights
---
+40€
per route
Non direct international flights
---
+50€
per route
Making a reservation
Children between 5 and 12 years of age who travel unaccompanied should arrive with a declared attendant at the departure airport and be picked up by a declared escort at their arrival airport.
The unaccompanied child ticket must be booked only through the customer service department and at a service fee of 10 € in addition to the charge for the escort service. The reservation must be made no later than 8 hours before the departure of the flight and the name, address and telephone of both the guardian/escort to deliver the child at the departure airport as well as the guardian/escort to pick up the child at the arrival airport should be declared.
The "Parent or Guardian Declaration" form, which you can download electronically here, must also be completed and signed.
Contact us
We are available daily 08:00 AM to 9:00 PM.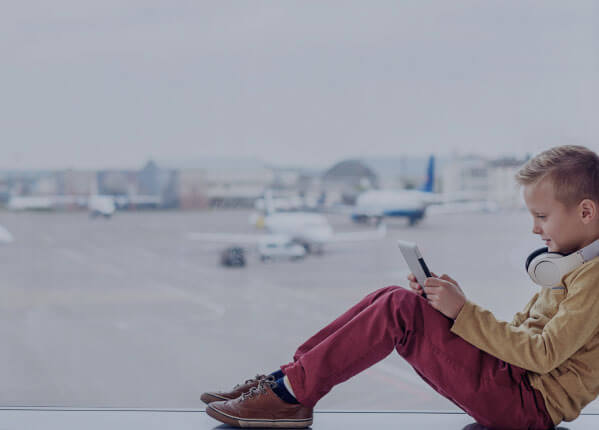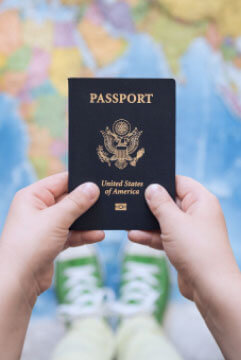 Travel Documents
Make sure that the child has a valid public document which includes the child's photo (for instance a birth certificate, a certificate of identity, etc.) with him/ her. If the child's relationship with the declared companion either on departure or arrival, is not evidenced by the document showed you must provide a parent's solemn declaration (consent letter) for the pick-up/delivery of the child by or to that person/ escort.
Make sure that the child's guardian/escort at the departure and arrival airport carries with him/her his/her ID as well as the signed "Parent or Guardian Declaration".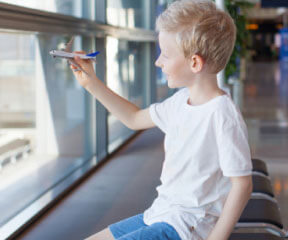 Children traveling alone should be with their escort at the check-in point 2 hours before departure for baggage check-in and delivery of the unaccompanied child. SKY express staff will pick up your child to accompany him/ her to the aircraft.
Stay in the airport area until you make sure, from the notice board, of the flight departure for your child.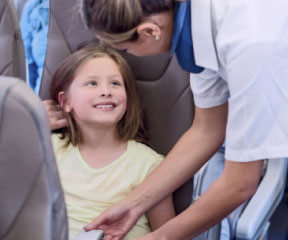 The SKY express cabin crew will ensure that the child has a comfortable and safe travel.
Please inform your child in advance that he/ she needs to remain seated during the flight. Also, when arriving at the destination airport, he/ she will have to wait seated until a member of our staff arrives. This is particularly important regarding teenagers.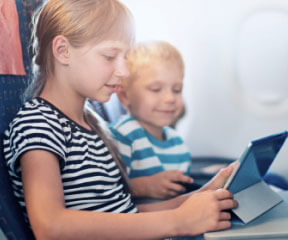 When your aircraft arrives, your child will be the last one to leave the aircraft. A member of our staff will accompany your child to claim his/her luggage and deliver him/her to the guardian/consignee in the arrival room.