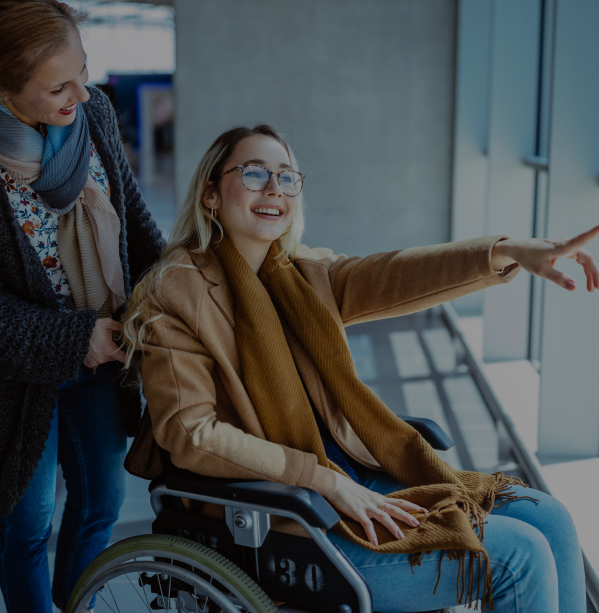 Special assistance
We guarantee a comfortable and relaxed journey for everyone.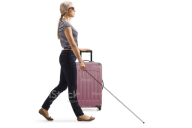 Special assistance
Being sensitive towards the passengers who need special assistance to move, SKY express offers mobility services for people with disabilities and reduced mobility.
The provided support services are designed to meet the specific needs of passengers in need of special assistance, offering comfort and safety regarding their moving.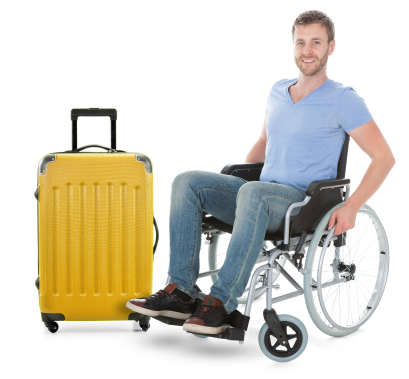 ---
Useful Information concerning the provision of support services
In order for us to better meet your needs for special assistance regarding your moving, please submit your request with SKY express during the ticket booking process at least 48 hours before your departure.
SKY express offers you the possibility to submit your request either when you book your ticket online or by contacting the SKY express call center.
I require a wheel chair in order to move
Let us know what kind of assistance you will need:
Transfer from the check-in counter and escort to the aircraft's ladder
Transfer from the check-in counter and assistance to board the aircraft
Transfer from the check-in counter and assistance until you sit in your seat in the aircraft.
Passengers with vision impairment
If you have vision problems or if you are visually impaired and traveling without an attendant, SKY express staff can help you:
during luggage control
to board the aircraft
to disembark the aircraft and claim your luggage
Trained guide dogs can travel in the cabin free of charge without an animal crate if you have contacted the SKY express call center in time during the ticketing in order to declare the transport of the "guide" animal and to be informed of the conditions to be met.
Passengers with hearing impairment
Let us know if you have hearing problems so that we can help you with communication.
Passengers with mental or developmental disabilities
They can travel with attendants who are kindly requested to promptly contact the SKY express call center.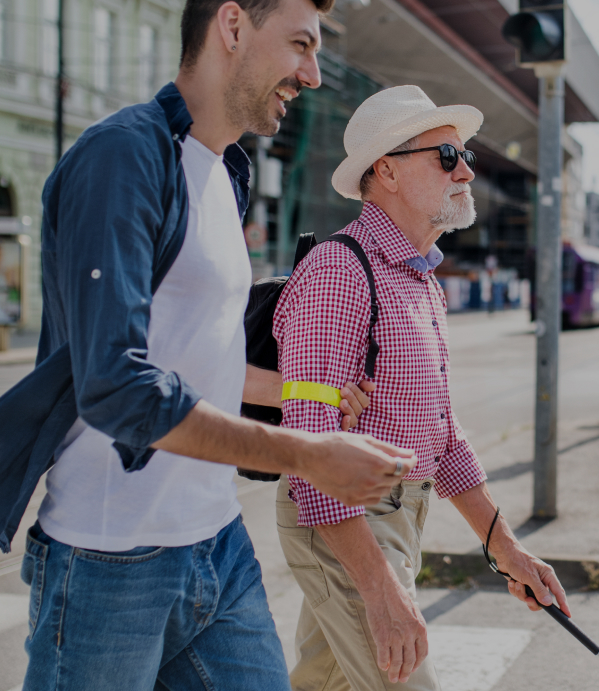 In some cases an accompanying passenger may be required, so that the above people can travel
In exceptional circumstances, for the safety of disabled passengers, SKY express may require attendance as a prerequisite to allow passengers to travel. Such circumstances occur when a mental or other form of disability prevents the passengers from understanding and/ or following the safety instructions, when the passengers are unable to communicate with the crew because they are deaf or for other medical reasons, when the passengers cannot evacuate on their own either because they suffer from quadriplegia or for other medical reasons.
The attendant shall travel at a regular fare, must be an adult and not have reduced mobility or mental capacity.
In some cases, it may be necessary to complete or/ and produce special documents in order to travel
For wheelchairs and specialized assistance, showing a medical certificate may be required. In addition, for the safety of passengers in general but also of the passenger with special needs or in a special state of health, SKY express may be required to produce a medical certificate regarding the passenger's ability to travel, in particular if the passenger suffers from mental or developmental disabilities, in cases where the passenger is in a postoperative period, etc. If you are suffering from a disease or you are in a special health condition, it is recommended that you consult your doctor before your trip, but also inform SKY express check-in officers of your state of health.
Contact us
We are available daily 08:00 AM to 9:00 PM.
E-mail

By phone 8:00 AM - 9:00 PM

By phone 8:00 AM - 9:00 PM
(for passengers exclusively from Cyprus)
---