23
AIRCRAFTS
33
DOMESTIC
DESTINATIONS
15
INTERNATIONAL
DESTINATIONS
We were born in 2005. Since then, we have been growing rapidly.
Now we are the fastest growing airline company in Greece. We even have an award for it from the International Airport of Athens (multiple times). We are a member of the IOGR Group of companies, a Group that boasts a vast experience in the areas of tourism and aviation.
Our philosophy
At SKY express, we work passionately every day, we invest in organization, in our infrastructure, and our crew so that our company is the friendliest airline in Greece. With daily presence at 34 Greek airports, on top of an ever-increasing network of international routes, we aim to the airline that is always by your side so your trips are precisely how you imagine them: easy, comfortable, fun, and affordable!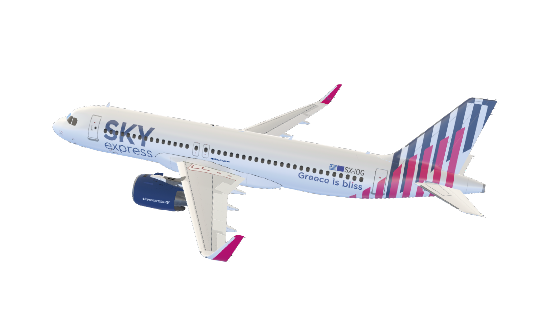 Our fleet
We fly to 34 magical destinations all over Greece and to an ever-growing network of international destinations: England, France, Germany, Belgium, Italy, Cyprus, Poland and Bulgaria!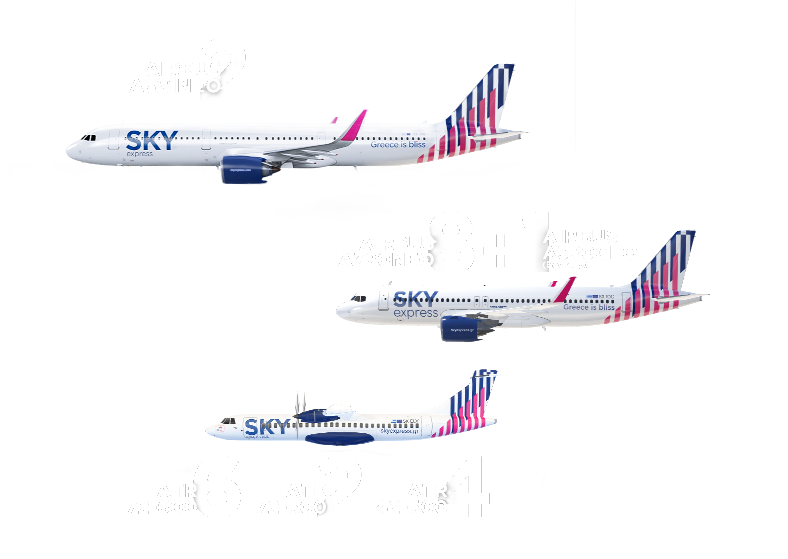 Read more
Multi-awarded
We are blown away with joy for the awards we are winning. We have been awarded time and time again for the speed with which we develop, our reliability and our punctuality.
ATHENS INTERNATIONAL AIRPORT
Fastest growing Domestic airline.
2017-2019
ATHENS INTERNATIONAL AIRPORT
Gold award in Overall Traffic Performance Growth.
2022
ATHENS INTERNATIONAL AIRPORT
Fastest Recovery on Domestic.
2022