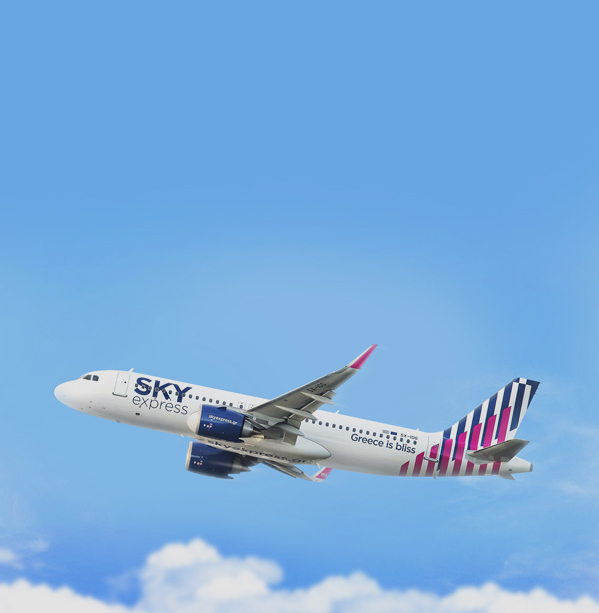 AIRBUS A320 neo
It is the flagship of our fleet.
It is neo, comfortable, the most popular one-aisle aircraft in the world and with a smaller environmental and noise footprint compared to its predecessors. It travels you within Greece and beyond!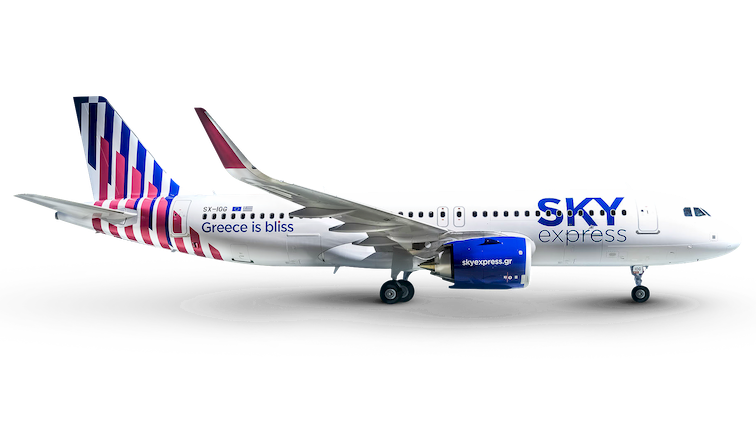 6x AIRBUS A320neo
Capacity
---
186 seats x4 aircraft
174 seats x2 aircraft
Additional info
---
Powered by CFM Leap 1A engine
Most popular and efficient engine for this type of aircraft
15% less fuel consumption
700 km wider flight range
Less noise
Fewer CO2 and NOx emissions
Cabin Characteristics
---
Comfortable leather seatsAmbient lighting & more personal spaceSafe enviroment with constantly moving airflow: HEPA filters and fresh air renew the cabin air every 2-3
5,000 tones fewer CO2 emissions / year per a/c
- 50% below current industry standard of Nox emissions
- 50% noise footprint / pollution compared to the previous generation aircraft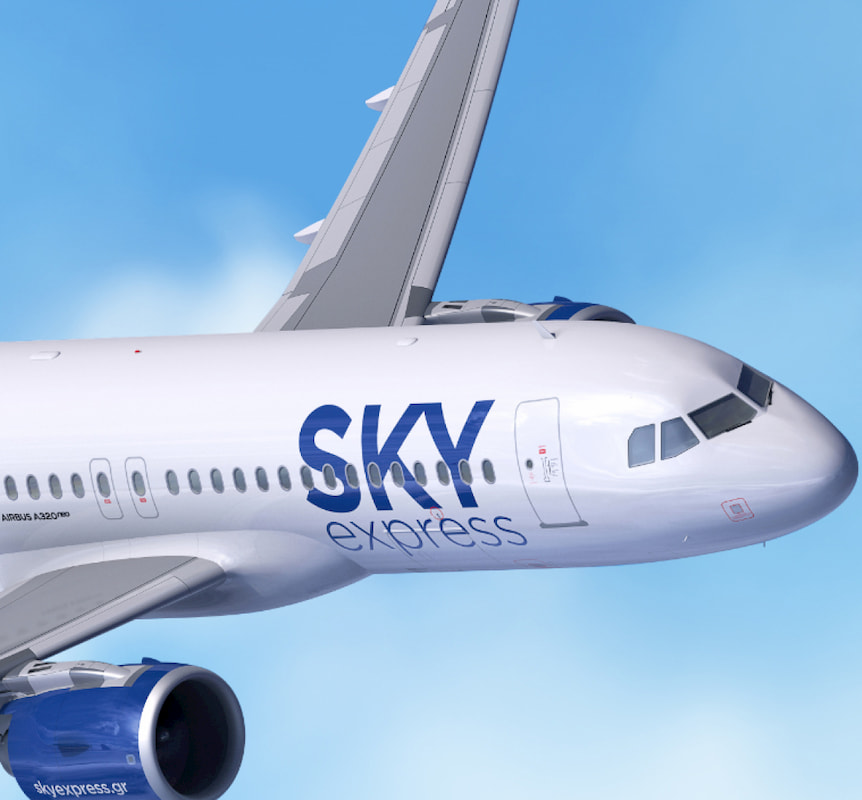 New Routes:
From 14.12.2020
ΑΤΗ - SKG
daily flights
From 22.01.2021
SKG - HER
daily flights
From 22.02.2021
ATH - LCA
up to 3
daily flights
From April 2021
ATH - BRU
up to 3
daily flights
ATR
Our ATR type aircraft are a perfect fit for the geographical and climate standards of Greece so that to carry you comfortably, fast and with absolute safety. Moreover, they constitute the greenest turbo prop fleet in the region with up to 18% smaller environmental footprint than competition.
5x ATR 72-500 5x ATR 42-500
Capacity
---
70 seats x5 aircraft
48 seats x5 aircraft
Cabin Characteristics
---
Comfortable leather seatsSafe enviroment with constantly moving airflow: 100% fresh air, recycled every 5'-7'
One of the most environmentally friendly fleets in the region: we are 18% greener than competition
(according to Skyscanner)