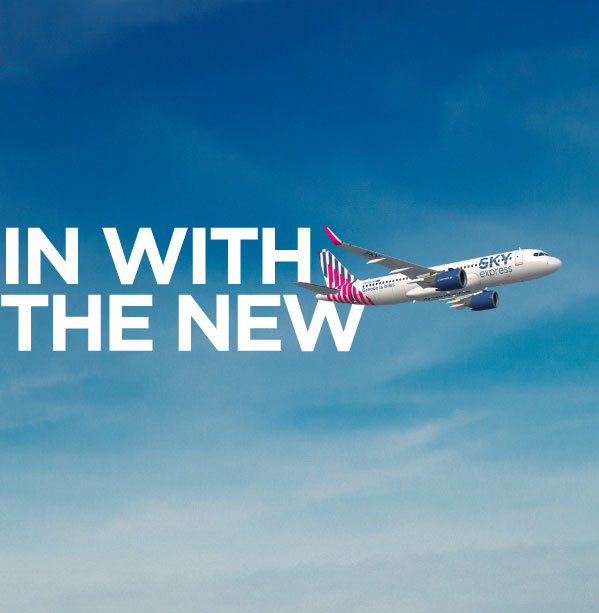 SKY express invites you this summer to see the trip in a different way!
Jul 21, 2022
"In with the new" is not just a signature. It is the fresh proposal of the new era airline that invites us to smile again and live new experiences traveling in Greece and abroad.
It is addressed to those who choose to see life optimistically, with youthful enthusiasm. Those who look for new challenges; Who act with a conscience about the environment and those around them. Those who want to travel with their own choices.
At the same time, SKY express demonstrates its sensitivity to the promotion of the country and its tourism product, as well as its firm commitment to a sustainable model of air transport. In a new mode of operation that meets the needs of the modern traveler.
It is the evolution of the airline that is constantly investing, growing and now marks the new era of air transport in our country. A dynamic course that is reflected in the special aesthetic shots from Rome, London, Milos, Chania, Corfu, Thessaloniki, Heraklion and Athens.
For the performance of the new philosophy of SKY express and the implementation of the campaign, the experienced and acclaimed team of the advertising company Soho Square Athens, the people of FILMIKI, the director Matthew Dillon Cohen who gave the concept with his special look and their specialized collaborators worked. The final result was contributed by the musical choice "Here On My Own" of u.n.p.o.c.
The campaign will continue to unfold in traditional and online media, as well as in international digital media.