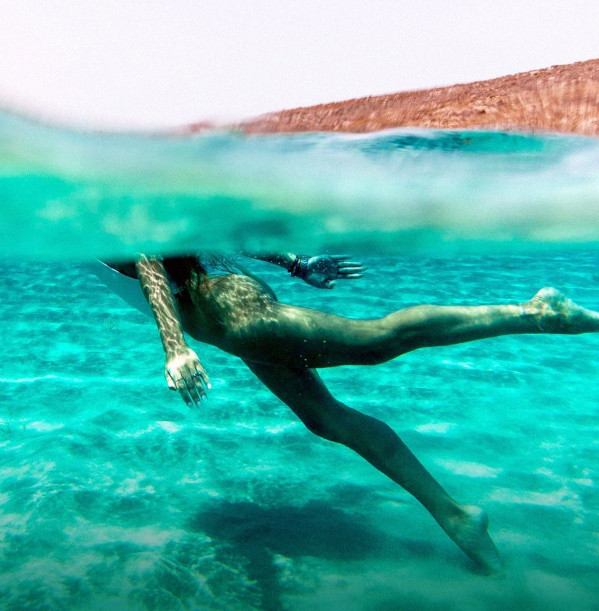 Greece is bliss
Aug 7, 2020
SKY express contributes to a large-scale promotion of our country abroad, with the new campaign 'Greece is bliss'. The campaign is spearheaded by the award-winning Greek travel photographer, Marina Vernikou, and her high-aesthetics photo collection.
Our country, the ultimate destination for the modern traveler, is ready and safer than ever to welcome foreign visitors. SKY express, with its new endeavor 'Greece is bliss', conduces to the promotion of Greece abroad while gearing up to welcome passengers onboard its aircraft and travel them to its 34 beautiful, Greek destinations.
The photographic campaign, based entirely on selected snapshots captured by Marina Vernikou, fascinates with the way it highlights the diversity and uniqueness of Greek landscapes. Through genuinely Greek images of simplicity, beauty and power, from Athens to the green Sporades and from Thessaloniki to the blue waters of Kythera, from the famous Ithaca to the seductive Chania, Greece enchants with the carefree way of life, the endless beaches and the ample sunlight.
Photographer Marina Vernikou commented on the exclusive collaboration: "Greece is my favorite photographic subject. No matter how many trips I have made, I will always enjoy capturing the beauties of our country, which are unparalleled in the world. Thank you SKY express for the amazing opportunity to participate, even a little bit, in bringing to life the bigger idea behind this advertising campaign."
The General Manager of SKY express, George Liapis, thanked Marina Vernikou and added that "We are happy that with this campaign we are contributing to making our country even more visible abroad. Our approach is based on a modern perspective that reveals authentic landscapes of unrivaled beauty and establishes Greece as a unique destination.
We abandoned Greek folklore because we believe that our country has a lot more to showcase, until all visitors come to love it and fly back again and again, placing it firmly among their first travel destinations. At SKY express, we are committed to working tirelessly for this goal. "
SKY express's new corporate identity comes in handy with the simple and modern character of the images. It unifies them aesthetically while becoming the company's signature as a modern and flexible airline, with passengers always in its focus.
Greece is not just beautiful; it is synonymous with joy and happiness. "Greece is bliss." And the easiest way to attain happiness, is flying within Greece with SKY express.