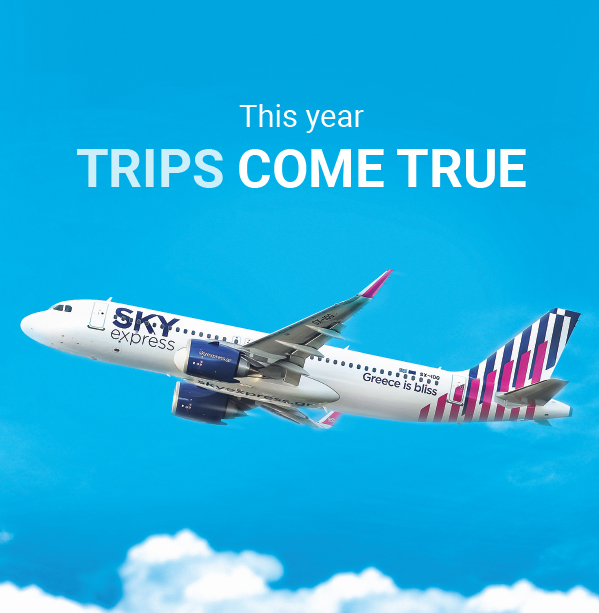 This year trips come true… with SKY express!
Jan 21, 2021
At last trips come true!
We are happy to kick start this new year, with journeys to new destinations, onboard our brand new Airbus A320neo, with new services at the best prices available! All you have to do you is book your ticket!
Travel like never before to:
Greek Domestic Flights:
Thessaloniki – Athens from €26
Heraklion – Athens from €25
Heraklion - Thessaloniki from €28
Rhodes – Athens from 30€ (flights begin 15/3)
International Flights:
Athens – Larnaca from 45€
Athens – Brussels from €62 (flights begin in April)