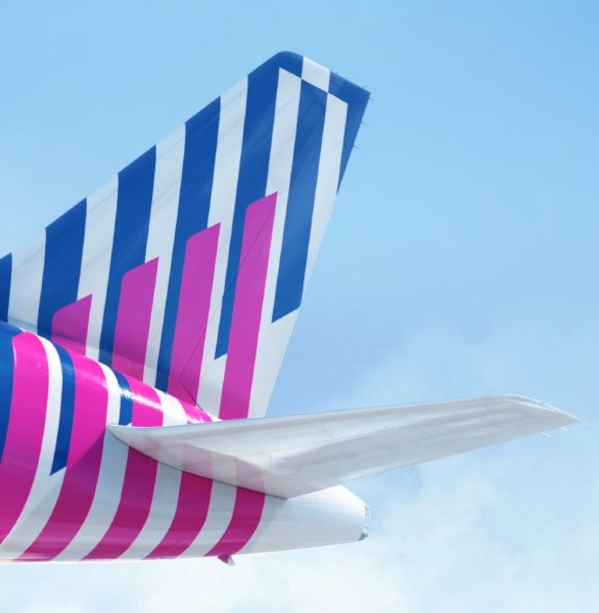 SKY express - TEXAN: Standing by the student community of Greece offering free flights
Mar 10, 2023
SKY express in collaboration with ΤΕΧΑΝ Environmental Management, launches an initiative of sincere solidarity aiming to stand by the new generation of Greece, providing one aircraft of SKY express' fleet, for free travel from and to Athens and Thessaloniki.
More precisely, prioritizing students' continuous attendance to their university classes, but also easing their movement, SKY express adds one more flight every Friday, Saturday, Sunday, and Monday to its scheduling, exclusively for students of the public & private universities of Athens and Thessaloniki, starting from March 10 to 31.
Mr Ioannis Gryllos, President of IOGR Group, member of which SKY express is, stated "SKY express family proves that we constantly listen to the needs of our youth and their families, and we respond in a direct and practical way. Our hope through this initiative is not only to support the Greek youth, but also to inspire them with vision and optimism to set the basis for a better future, designing their own path."
Dr. Panagiotis Mourgos, CEO of TEXAN S.A., stated: "In the frame of our CSR Program, we contribute in students' practical support, to smoothly continue their studies, but also to keep their families united in these difficult days and times. TEXAN S.A. always implement corporate responsibility activities that support social cohesion and strengthen important social and environmental goals in our country".
It is worth noting that each free ticket includes an 8kg hand luggage, a checked-in up to 23 kg, and airport taxes.
Regarding the booking process follow the announcement in the companies' websites www.skyexpress.com and www.recycling-center.gr.
About TEXAN Environmental Management
As TEXAN ENVIPCO group of companies, manufacturing and operating automated rewarding recycling machines of cutting-edge American technology, of plastic, metal and glass packaging, we implement the unique and innovative integrated Corporate Social Responsibility Program and we donate € 1.000.000 to support important actions for the environment, education, health, and the local community.
W: http://www.recycling-center.gr
FB: https://www.facebook.com/texansa
IG: https://www.instagram.com/texan.anakiklosi/
LI: https://www.linkedin.com/company/texan-sa/