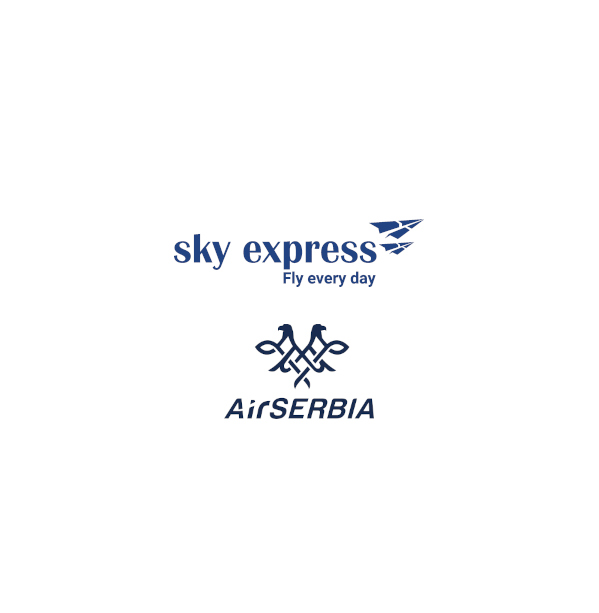 New interline partnership with Air Serbia!
Jul 28, 2021
We spread our own wings abroad, but also together with our friends! We form synergies with world-class airlines to offer better connections with our destinations in Greece! We are proud to facilitate more and more passengers to visit our homeland!
Air Serbia has been a leader in air transport since the company was founded in 1927. Air Serbia already flies or plans flying to more than 60 destinations in Europe, the Mediterranean, the Middle East, North America and Africa, both in passenger and freight traffic. They offer flights to international destinations in Asia, Australia, North America and Africa through Etihad Airways and other partner airlines. Air Serbia's priority is to provide exceptional quality of service to their passengers. They aim to give their company's customers the utmost comfort while traveling, regardless of the class in which they fly.
More information: www.airserbia.com