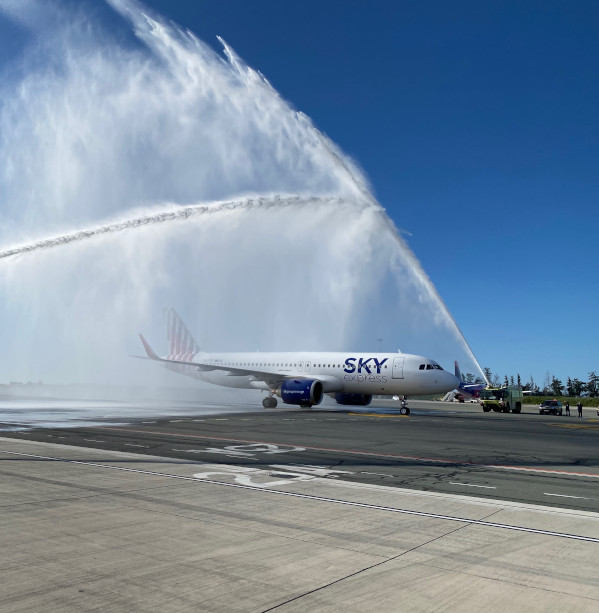 Our 1st international destination is true: LARNACA!
Feb 22, 2021
SKY express celebrates its international operation launch. Effective Monday, February 22nd, Larnaca becomes the newest destination of the fastest-growing Greek airline.
With daily direct flights that will gradually become 3 per day, and with its brand-new Airbus A320neo, the airline aspires to enter the route Athens-Larnaca as the most competitive carrier in connecting the Greek and Cypriot markets.
Offering affordable and unrivalled fares, customized digital services, flexible ticket options, along with "CarePlane", the enhanced safety and hygiene program, the airline covers the travel demands and expections of any resident or visitor of Cyprus.
Abiding by its values, which make it fly higher every year, SKY express supports the Greek and Cypriot communities during a challenging period, meeting travelers' needs for attractive and competitive services to even more destinations.