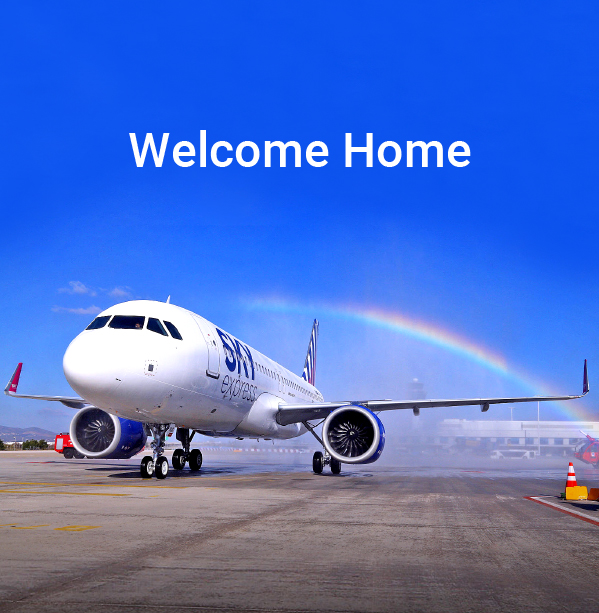 SKY express welcomes the first of six brand new Airbus A320neo
Nov 28, 2020
SKY express received its first Airbus A320neo (SX-IOG) today.
With the acquisition of the new aircraft, SKY express, the fastest-growing airline in the country, enters a new era and changes the landscape of aviation in Greece.
The order of the six brand new aircraft, which is the only sale of the colossal Airbus for 2020, comes to complement the company's own fleet and expand its flight operation.
The new Airbus A320neo era of SKY express is inaugurated with the route Athens-Thessaloniki on December 14. With competitive fares and flexible personalized services, the airline offers new, attractive options to the residents of Thessaloniki and Northern Greece as a whole. Gradually, in the coming months, the company's flight operation with the Airbus fleet type will expand, adding the Athens - Rhodes route, as well as other direct connections in Greece and abroad.
With its new aircraft and own strength, SKY express and the IOGR Group fly even higher, supporting the Greek economy and local communities, while offering attractive options to every traveler.
Ioannis Grylos, CEO of IOGR Group, stated:
"With our own wings and our own strength, we are growing our fleet, we are increasing our destinations. We are changing the aviation landscape in our country, while supporting the Greek economy."