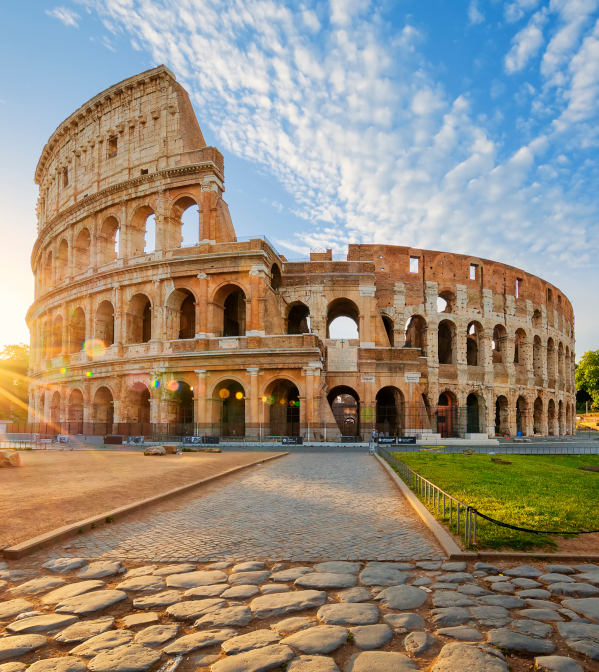 Flights from Athens to Rome
Book your next flight with SKY express
An unforgettable flight experience
from Athens to Rome
Book your flight tickets with SKY Express for your next flight from Athens to Rome and choose the company with the greenest and youngest fleet in Greece.
Enjoy your flight to Rome-Fiumicino International Airport "Leonardo da Vinci" (FCO), in all the comforts provided to you by SKY Express, such as premium snacks and beverages of your choice through the new SKY Drinks & Bites service, comfortable ergonomic seats and a calm and safe flight environment.
Rome is, without a doubt, one of the most beautiful cities in the world. Each year, millions of tourists visit the city to admire the treasures and masterpieces of Roman art and architecture, considering that Rome is a true open museum, with majestic monuments, buildings and churches emerging from the ground in all directions. Rome is a mesmerizing city, a place where you will discover a romantic combination of culture and history, with a vibrant beat and rich nightlife. Add to this mixture the further elements of lavish gastronomy and excellent Italian wines, and you will have the perfect combination for vacations that will stay with you for an entire lifetime.
Book your tickets with SKY Express and fill your bags with the dreamiest images, tastes and memories, which will be forever imprinted on your mind.
Weather conditions in Rome
January
81mm
February
79mm
March
81mm
April
89mm
May
65mm
June
34mm
July
22mm
August
20mm
September
61mm
October
92mm
November
134mm
December
100mm