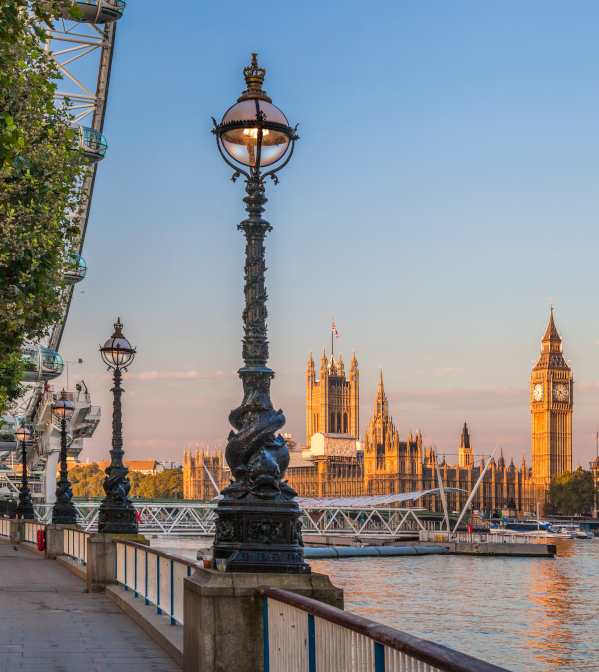 Flights from Athens to London
Book your next flight with SKY express
An unforgettable flight experience
from Athens to London
Book your flight tickets with SKY Express for your next flight from Athens to London and choose the company with the greenest and youngest fleet in Greece.
Enjoy your flight to London Heathrow Airport (LHR) and London, an "international" city, in all the comforts provided to you by SKY Express, such as premium snacks and beverages of your choice through the SKY Drinks & Bites service, comfortable ergonomic seats and a calm and safe flight environment.
Discover a city endowed with a unique personality, the most cosmopolitan capital city in Europe with its own special character, a truly multicultural city! In London you can find everything, you will have the opportunity to do everything and go everywhere! The city's transportation network, organized down to the last detail, enables you to explore all of London, from its most frequented areas to its most erudite locations. Take a walk in Oxford Steet and do your shopping from among the more than 300 stores of this busy street. Admire the sights of London, from the most majestic, such as the Buckingham Palace, to the everyday city symbols, like the picturesque red telephone booths. If you happen to arrive on a sunny day, enjoy it in one of the city's parks, where Londoners gather to "soak up" a bit of vitamin D. Have lunch in one of London's many restaurants and explore the cuisine of other cultures, habits and practices, honoring London's multiculturalism.
Book your tickets with SKY Express and fill your bags with the dreamiest images, tastes and memories, which will be forever imprinted on your mind.
Weather conditions in London
January
56mm
February
43mm
March
44mm
April
46mm
May
48mm
June
51mm
July
49mm
August
45mm
September
42mm
October
58mm
November
57mm
December
58mm