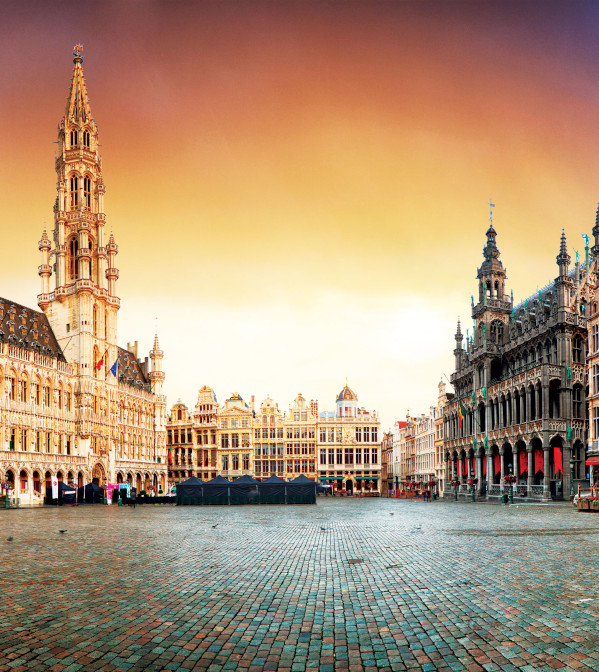 Flights from Athens to Brussels
Book your next flight with SKY express
An unforgettable flight experience
from Athens to Brussels
Book your flight tickets with SKY Express for your next flight from Athens to Brussels and choose the company with the greenest and youngest fleet in Greece.
Enjoy your flight to Brussels Airport and Belgium, the home of Tintin, Snowy, Asterix, Obelix and other favorite iconic comic book heroes, in all the comforts provided to you by SKY Express, such as premium snacks and beverages of your choice through our new SKY Drinks & Bites service, comfortable ergonomic seat and a calm and safe flight environment.
Travel to a city that is green, culturally diverse, historical and modern at the same time, capable of catering for all tastes: from high-level gastronomy to tasty junk food, and with over 100 museums for all interests, there won't be a single moment with nothing to do during your visit to Brussels. Take a trip to gastronomy and European history and become acquainted with a city that blends past, present and future into an amalgam of medieval elements and cosmopolitan wittiness.
Book your tickets with SKY Express and fill your bags with the most dreamy images, tastes and memories, which will be forever imprinted on your mind.
Weather conditions in Brussels
January
55mm
February
46mm
March
45mm
April
40mm
May
52mm
June
52mm
July
56mm
August
52mm
September
43mm
October
50mm
November
52mm
December
64mm