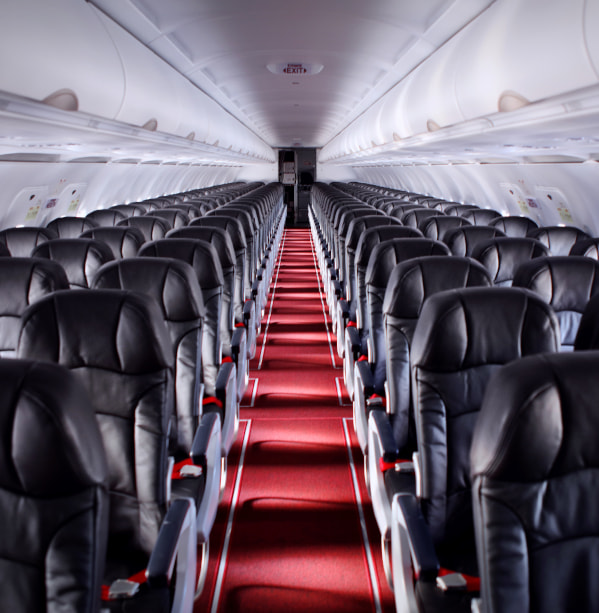 Seat preselection
Treat yourself to a bespoke travel experience, built to fit your needs to the fullest.
Don't give (your favorite) seat!
Up for window, middle, aisle seat? Would you rather sit in the front or towards the back? Is 10 your lucky number? Would you be more relaxed in a seat with extra space?
With our Seat Preselection service you can assign your favorite seat to yourself by booking it in advance, as you reserve your ticket, and fly exactly as you have pictured it.
Ensure that you travel next to your companion.

The Seat Preselection service remains available up until check-in opens, i.e. 48 hours prior to your departure.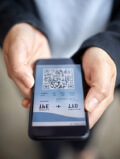 Service available up to
48 hours
prior to departure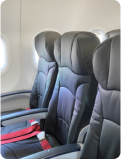 8-11 & 15-32 | ABC DEF
Standard Seats
---
Pick aisle, middle or window seat
Make sure you sit next to your companion
Free for SKY enjoy fare
---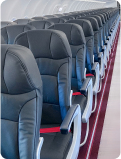 1-7 | ABC DEF
Upfront Seats
---
Sit in front rows (1-7)
Be the first to board and be served
Be the first to disembark
Enjoy more comfort in leg space
Ideal if you are in a hurry or in need of larger legroom
Priority boarding is complimentary
Free for SKY enjoy fare on domestic and short international routes
---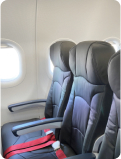 12 & 14 | ABC DEF
Extra Legroom Seats
---
Get maximum legroom for maximum comfort
Free for SKY enjoy fare on domestic and short international routes
FARE/ROUTE

DOMESTIC

INTERNATIONAL SHORT

INTERNATIONAL LONG

Standard seat €4 (window), €1 (middle), €3 (aisle)
Upfront seat & extra legroom seat €8

Standard seat €4 (window), €1 (middle), €3 (aisle)
Upfront seat & extra legroom seat €12

Standard seat €4 (window), €1 (middle), €3 (aisle)
Upfront seat & extra legroom seat €15

Standard seat €4 (window), €1 (middle), €3 (aisle)
Upfront seat & extra legroom seat €8

Standard seat €4 (window), €1 (middle), €3 (aisle)
Upfront seat & extra legroom seat €12

Standard seat €4 (window), €1 (middle), €3 (aisle)
Upfront seat & extra legroom seat €15

Standard seat for free
Upfront seat & extra legroom seat €15