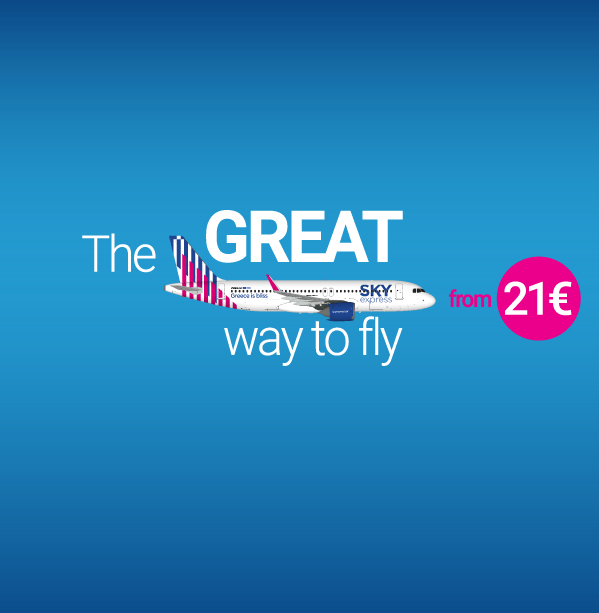 Terms & conditions "The GREAT way to fly"
Mar 22, 2021
The offer is valid for a limited number of seats only. The promo ticket price 21€ applies for departures from Heraklion to Athens and from Heraklion to Thessaloniki.
Promo ticket price for routes Rhodes-Athens, Thessaloniki-Athens and Thessaloniki-Heraklion is 25€, including airport taxes. For the international route Larnaca-Athens the inclusive promo price is 39€. For departures from Athens to Rhodes, Heraklion and Thessaloniki, the promo price is 39€, and for the Athens-Larnaca leg the promo price is 48€.
Booking period: 22/3/2021 until 1/4/2021
Flight period: 1/4/2021 until 31/12/2021