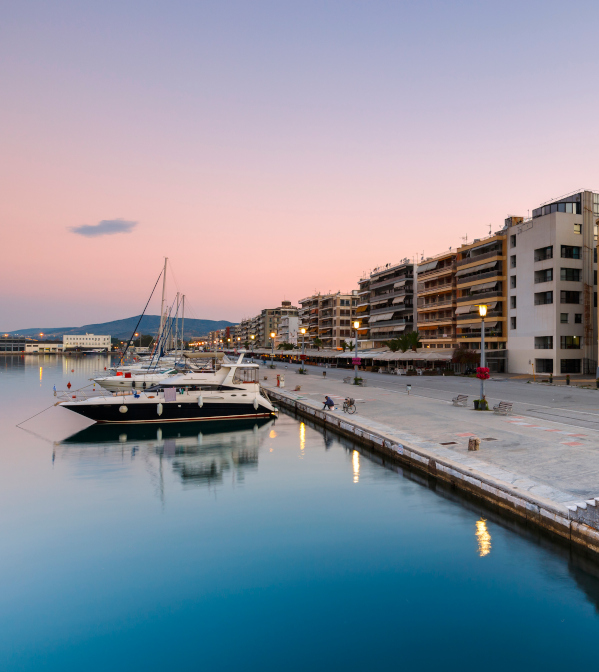 Destination


Volos
Plan your trip with SKY express
Volos is one of the largest and most beautiful cities in Greece, located in the center of the country and its port is one of the busiest in Greece. Built at the most inner point of the Pagasitikos Gulf, Volos is located at the foot of Pelion, where the fresh and salty sea breeze is mixed with the fragrant mountain air of the homeland of the mythical Centaurs. The city was the starting point of the ancient famous campaign of Jason and the Argonauts, which is one of the most famous chapters of Greek Mythology. The richness of the region and its long history are reflected in its architectural structure, which has an air of elegance and beauty. Large residences and state buildings, museums, industrial facilities of the early 20th century and historical churches are some of the main points of the city. Along with ancient history, the amazing natural environment and its important port, Volos is famous throughout Greece for its traditional tsipouradika, where Greek tsipouro with local delicacies is served. In fact, in this small town of just 150,000 inhabitants, you will find almost 600 of these emblematic tsipouradika! The seat of the University of Thessaly is also lacated in Volos. The university was founded in 1954 is and gave new life to the city, enhancing its vitality and dynamism, as well as evolving it as a city over the years. A trip to Volos fascinates thousands of visitors every year and certainly promises to make your holidays unforgettable any time you choose to visit it!

Sightseeing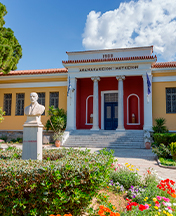 Athanasakio Archaeological Museum of Volos
Athanasakio Archaeological Museum of Volos
The Athanasakio Archaeological Museum of Volos was built in 1909 and, in its 7 exhibition spaces, hosts many exquisite findings from the beginning of the 20th century until the modern archaeological excavations in Thessaly. The exhibits include objects from the Neolithic settlements of Dimini and Sesklo, the first Neolithic settlement in Europe, as well as a wide variety of objects from Ancient Greece. It is one of the oldest museums in the country and attracts a large number of visitors every year - adults and children!
Local gastronomy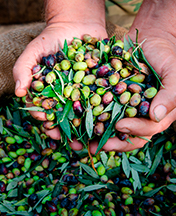 Konservolia Piliou Volou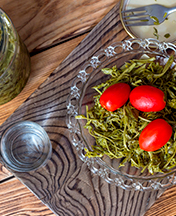 Tsitsiravla
Konservolia Piliou Volou
Konservolia Piliou Volou is a variety of olives with Protected Designation of Origin (PDO), which is found in the province of Volos. The Mediterranean climate, combined with the dry summers and mild winters of the region, make this olive variety stand out and the olive trees fill fruit. The fruit is harvested by hand, either while the olives are still green or when they have matured, at the point they have got a purple to black color. They are then transported to a factory where they are processed and then salted. Their taste is fruity and relatively sweet and are a great pairing to dishes with cheeses and salads.
Weather conditions in Volos
January
80mm
February
70mm
March
74mm
April
47mm
May
35mm
June
13mm
July
8mm
August
6mm
September
28mm
October
64mm
November
67mm
December
95mm

Airport
Volos Airport (VOL)