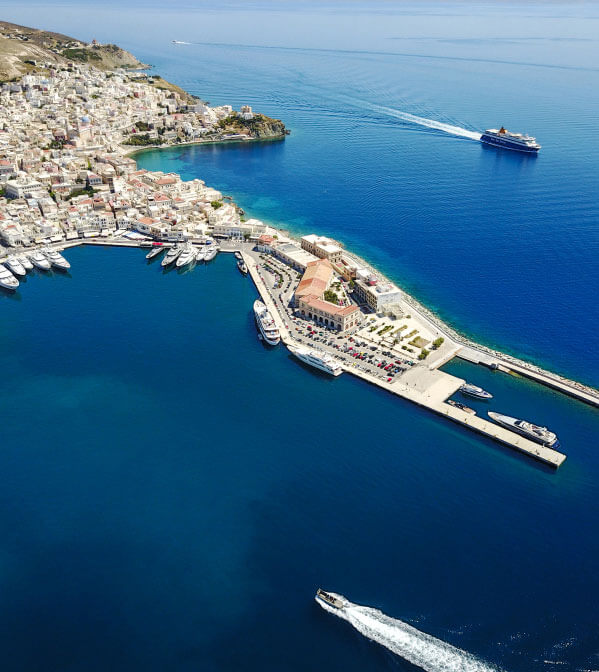 Destination


Syros
Plan your trip with SKY express
Yet another gem of Cyclades! Orthodox and catholic traditions meet here, amalgamate, and give colour and personality to the island and its people while coexisting harmoniously. The island feels very retro with its classical buildings, squares out of marble, loukoumia (a Greek type of treat that you absolutely MUST try), and traditional melodies composed by Markos Vamvakaris. Don't forget to visit Ermoupoli, the capital, and Galissa, Delfini, Kini, Foinika, and Dellagracia, the most wonderful and impressive beaches you will ever see. Siros is the ideal island for a family vacation or for someone looking to experience the authentic Greek summer.

Sightseeing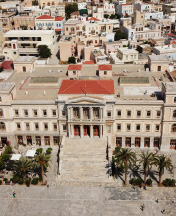 Τown hall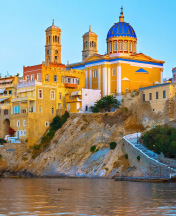 Vaporia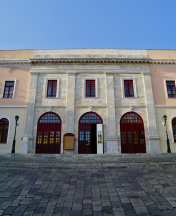 Apollo Municipal Theatre
Τown hall
The Town Hall of Ermoupolis is located in Miaoulis Square. The particular architecture combines the atmosphere of classical ancient Greece with the romance of the West and its general style belongs to the neoclassical architectural style, obviously influenced by German and Italian architects. The Town Hall of Ermoupolis built between 1876 and 1898 when the mayor of Ermoupolis was D. Vafiadakis. It was designed by Ernst Ziller, a Bavarian architect who knew how to leave a clear trace in the 19th-century architecture. The central part is made entirely of marble and inside there is a marble hanging staircase that leads to the first floor. The conference room, where the local government meets, has oil paintings depicting King George I and Queen Olga. The Town Hall also hosts the Archaeological Museum of Syros, the Court, the Land Registry, the Public Archives and some other public services.
Local gastronomy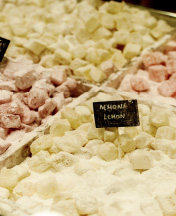 Greek delights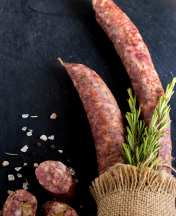 Sausages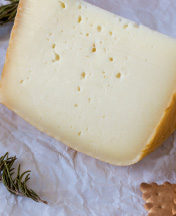 San Michalis Cheese
Greek delights
The Greek delight of Syros has its roots in Asia Minor and first appeared on the island in 1832, when refugees from Chios arrived. The creator of the first loukoumi in Syros was Mr. Stamatelakis. The ingredients used for the preparation of the doughnuts are water, sugar and starch, while the preparation process is very difficult and time consuming. In Syros you will find Greek delights with various flavors such as rose, mastic, bergamot, mandarin, coconut and many others, as well as various fillings such as nuts!
Weather conditions in Syros
January
57mm
February
53mm
March
61mm
April
34mm
May
25mm
June
9mm
July
4mm
August
4mm
September
12mm
October
30mm
November
51mm
December
69mm

Airport
Syros Airport (JSY)