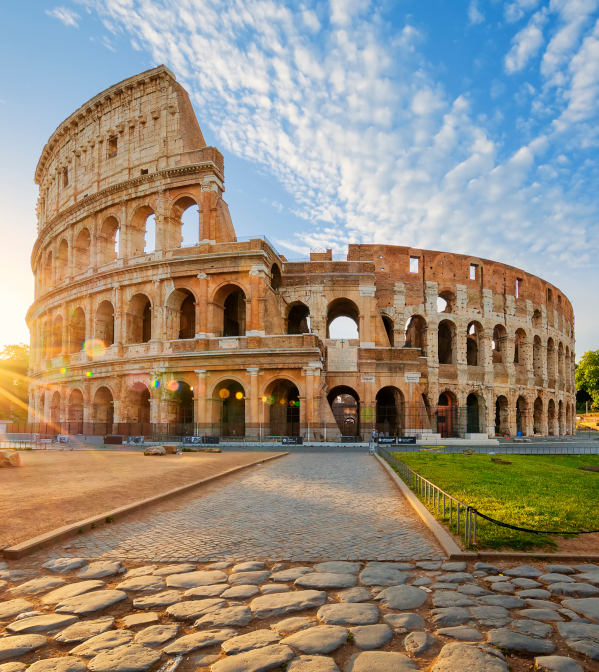 Destination


Rome
Plan your trip with SKY express
When in Rome, make the most of it! With so many historical sites, so much art, nightlife, so many museums, so much pasta and ice cream, your visit schedule is more than covered. Rome is a stunning mélange of Roman Empire ruins, reminders of a glorious past, and modern architecture. Start from the Vatican. Get to see the largest church in the world, St' Peter's Basilica, as well as the Vatican Museums. Go for walks down the cobble stoned paths of the historical centre of the city. Museums, centuries-old palaces, baroque buildings, the Colosseum, the Pantheon, Piaza de Venezia, Piaza di Spagna, Fontana di Trevi… the list is endless! At night, get a vespa and pretend that you star in Roman Holiday, feel the romantic atmosphere, experience la dolce vita!
Weather conditions in Rome
January
81mm
February
79mm
March
81mm
April
89mm
May
65mm
June
34mm
July
22mm
August
20mm
September
61mm
October
92mm
November
134mm
December
100mm

Airport
Leonardo da Vinci International Airport (FCO)
Available Airport amenities
Reduce the security control time by selecting SKY Fast Lane
Enjoy an executive experience while you wait for departure
*SKY express departures from Terminal 1 (T1).