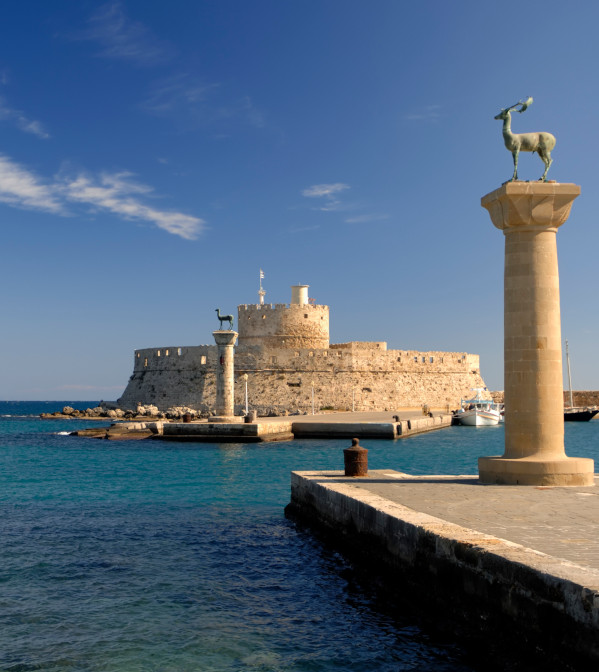 Flights from Paris to Rhodes
Book your next flight with SKY express
An unforgettable flight experience
from Paris to Rhodes
Book your flight tickets with SKY Express for your next flight from Paris to Rhodes and choose the company with the greenest and youngest fleet in Greece.
Enjoy your flight to Rhodes International Airport "Diagoras" (RHO) and Rhodes, the island of the Sun and Knights, in all the comforts provided to you by SKY Express, such as free premium snacks and beverages of your choice, comfortable ergonomic seats and a calm and safe flight environment.
Travel to one of Greece's most popular and cosmopolitan destinations, an island that can pride itself – with good cause – as being one of the best-preserved medieval cities in Europe, and at the same time, one of the most developed hotel industries in the entire Mediterranean region. Luxury resorts, boutique hotels, which are ideal for couples, as well as exceptional hotel facilities for family vacations, restaurants, rich nightlife, mountainous villages and beaches with golden sand and crystal blue waters are merely a few of the elements forming the landscape of Rhodes, laying the foundations for an unforgettable vacation experience on this sublime island.
Book your tickets with SKY Express and fill your bags with the dreamiest images, tastes and memories, which will be forever imprinted on your mind.
Weather conditions in Rhodes
January
143mm
February
122mm
March
82mm
April
55mm
May
23mm
June
5mm
July
2mm
August
1mm
September
8mm
October
39mm
November
114mm
December
163mm