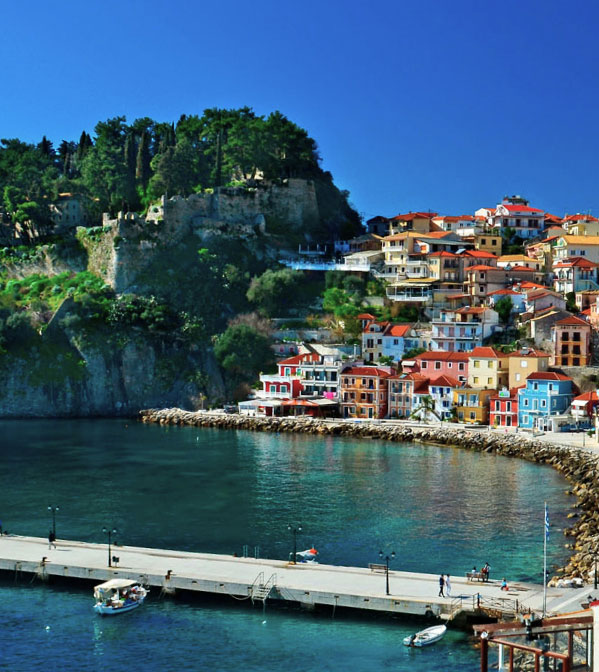 Flights from Sitia to Preveza
Book your next flight with SKY express
An unforgettable flight experience
from Sitia to Preveza
Book your flight tickets with SKY Express for your next flight from Sitia to Preveza and choose the company with the greenest and youngest fleet in Greece.
Enjoy your flight to Preveza's Aktion Airport (PVK), with all the comforts SKY express provides, including free premium snacks and beverages of your choice, comfortable and ergonomic seating and a calm and safe flight environment.
An island atmosphere, centuries of history, delicious food and more beaches than you can imagine... This is Preveza waiting for you to discover!
Perched on the edge of the Amvrakikos Gulf, Preveza is connected to Epirus and the rest of the mainland with the first underwater tunnel in Greece. When you exit the tunnel, the city welcomes you with a smile.
Built between the Ionian Sea and the Ambracian Gulf, Preveza will enchant you with its magnificent pier, yacht-filled marina, dozens of restaurants, taverns and café-bars, pedestrianized center and elegant shops. The city is very picturesque and maintains an Italian finesse and style that gives it a cosmopolitan air.Book your tickets with SKY express and fill your bags with the dreamiest images, flavors and memories that will be etched in your mind forever.
Weather conditions in Preveza
January
114mm
February
111mm
March
84mm
April
58mm
May
27mm
June
10mm
July
6mm
August
5mm
September
21mm
October
78mm
November
136mm
December
149mm