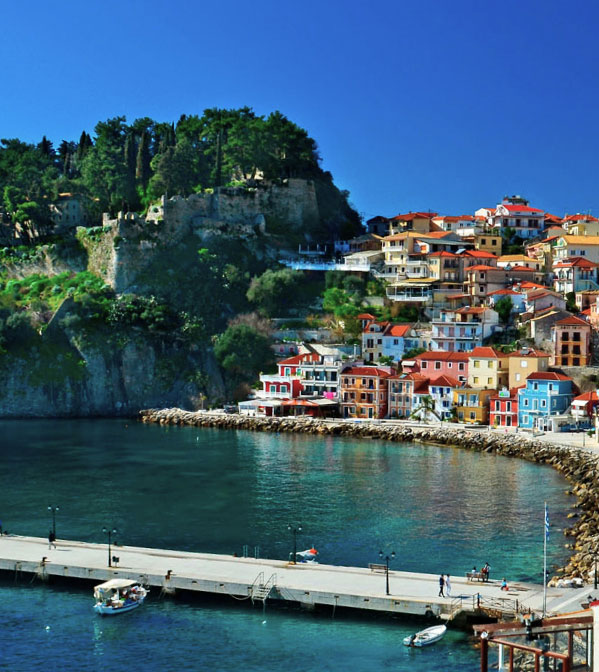 Destination


Preveza
Plan your trip with SKY express
An island atmosphere, centuries of history, delicious food and more beaches than you can imagine... This is Preveza waiting for you to discover! Perched on the edge of the Amvrakikos Gulf, Preveza is connected to Epirus and the rest of the mainland with the first underwater tunnel in Greece. When you exit the tunnel, the city welcomes you with a smile. Built between the Ionian Sea and the Ambracian Gulf, Preveza will enchant you with its magnificent pier, yacht-filled marina, dozens of restaurants, taverns and café-bars, pedestrianized center and elegant shops. The city is very picturesque and maintains an Italian finesse and style that gives it a cosmopolitan air. Just outside the city, you will find the ancient Nikopolis, Pompeii of Greece. And after all that, there are about 60 kilometers of beaches to explore, from Preveza to Parga! Preveza will make you believe that you are on an island! Walk along the promenade and enjoy your meal overlooking the sea. Admire the archaeological ornaments of the city and the surrounding area, taking a short trip through time and cultures that passed through Preveza. Meet Preveza through its cuisine, as this place is a paradise for seafood lovers. Sardines, shrimps and the traditional and famous roe will give intensity and interest to your taste buds, making you fall in love with Preveza even more!

Sightseeing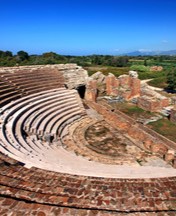 Nikopolis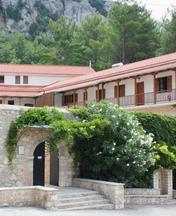 Monastery of Agios Dimitrios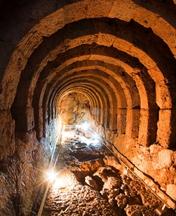 Necromanteion
Nikopolis
In memory of Octavian's victory at the Battle of Actium, Nikopolis, which means Victory City, is now a UNESCO World Heritage Site. The city is the largest ancient city in Greece and is called by some and Pompeii of Greece. In Nikopolis there are Roman and Byzantine walls, Byzantine churches, a stadium and two theatres. Although many were destroyed in the 11th century, with a little imagination - and perhaps a trip to the museum first - you will really be able to make a picture of what life would have been like two thousand years ago!
Local gastronomy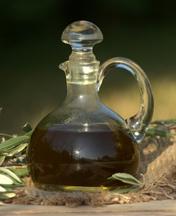 Olive oil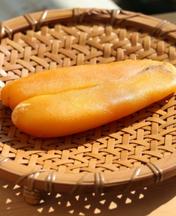 Roe (Avgotaracho)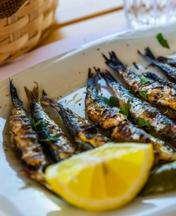 Sardines
Olive oil
Preveza produces one of the most famous olive oil varieties in Greece. This extra virgin olive oil is produced from olives of the variety Lianolia of Corfu cultivated in many municipalities of Preveza. As the lanolia olive trees grow extremely high, it is very difficult for these olives to be harvested early. Farmers usually wait until the olives ripen and fall out of the tree on their own, on nets laid on the ground. The ones that don't fall, they pick them up using small rakes to avoid the wrist bruise. You can taste the rich taste of the olive oil of Preveza raw in salads or even cooked in sauces.
Weather conditions in Preveza
January
114mm
February
111mm
March
84mm
April
58mm
May
27mm
June
10mm
July
6mm
August
5mm
September
21mm
October
78mm
November
136mm
December
149mm

Airport
Aktion National Airport (PVK)
Ethiniki Odos Ε952 (Vonitsa-Preveza) & Leoforos Eirinis, Aktio 300 02