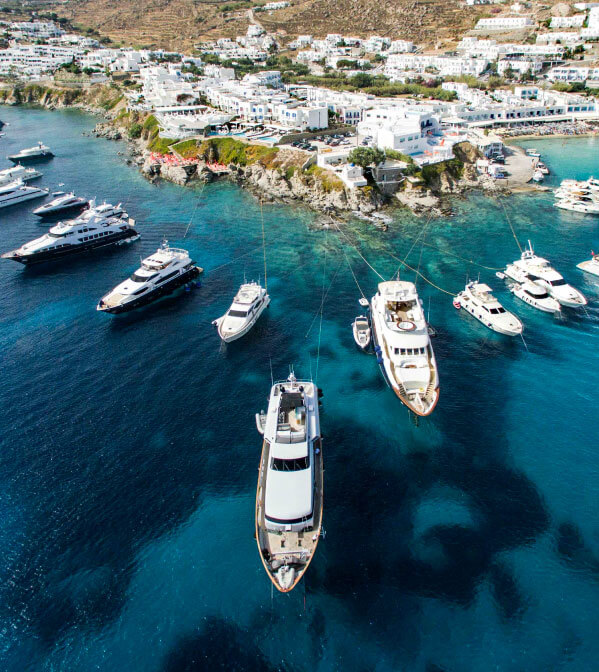 Destination


Mykonos
Plan your trip with SKY express
What does holidays in Mykonos mean? What comes to mind is luxury hotels, award-winning restaurants, cosmopolitan vibes, shopping famous designers, elegant bars, crazy parties, famous Greek and international personalities, amazing beaches and... the list doesn't stop here! Mykonos is the top Greek destination, where the heart of Greece's summer entertainment beats and is a pole of attraction for both Greek and International - famous and non-famous - personalities who want to enjoy the vibrant nightlife and cosmopolitan atmosphere of the ""Greek Ibiza"" Vacationning there will be the experience of a lifetime, as the island offers a variety of unique things to do that you will never get bored of! Admire the amazing sunset from Little Venice, the sunset from the traditional windmills, the trademark of Mykonos, stroll through the narrow paved streets of Chora, enjoy your stay in the luxurious hotels, dance all day at epic beach parties and swim in the exotic beaches of Mykonos. When the sun goes down, join the nightlife of the island with a rush, coyness and pizzaz and party the night away at the legendary clubs of the island! And what about the beaches? They're just unique! With emerald and crystal clear waters, pebbly or sandy, Mykonos has epic beaches for every taste - Super Paradise, Paradise, Psarou, Agios Stefanos, Agios Ioannis, Megali Ammos, Kaparis, Panormos and so many more!

Sightseeing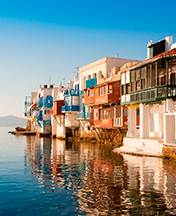 Little Venice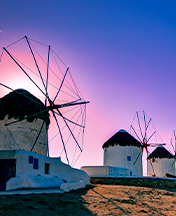 Windmills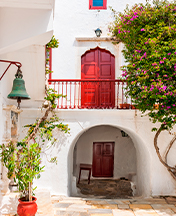 Panagia Tourliani
Little Venice
Little Venice is one of the most romantic places in Mykonos. This neighborhood is filled with stylish and gorgeous old houses lined up on the edge of the sea. Many discerning travellers fall in love with Little Venice because of its magnetic attraction. Indeed, the sunset view from there is a unique experience to live in! The whitewashed buildings with the blue Aegean as a background are simply wonderful! An air of carelessness and nonchalance prevailing in Little Venice enchants even the most demanding travelers. The ethereal beauty of Little Venice is so great that it has always been the favorite hangout of the very recognized artists who have made this charming neighborhood of Mykonos their home. No wonder that Little Venice is currently one of the most photographed neighborhoods in Europe!
Local gastronomy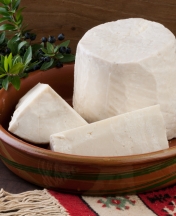 Xinotyro (sour milk cheese)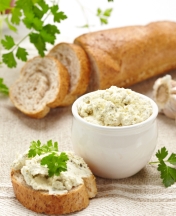 Κopanisti of Mykonos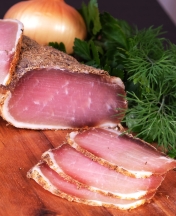 Louza
Xinotyro (sour milk cheese)
Xinotyro is a Greek cheese from the island of Mykonos. It is made from sheep's and goat's milk and is characterized by its hard, scaly texture that melts in the mouth. Its aroma is spicy, while its taste is sweet and sour, reminiscent of burnt caramel. The sour cheese is traditionally drained in baskets and then matured in animal skin pouches. However, it can be eaten fresh or after it has aged for three months. Xinotyro is a cheese to perfectly complement dishes with grilled or even salads.
Weather conditions in Mykonos
January
57mm
February
53mm
March
61mm
April
34mm
May
25mm
June
9mm
July
4mm
August
4mm
September
12mm
October
30mm
November
51mm
December
69mm

Airport
Mykonos Airport (JMK)