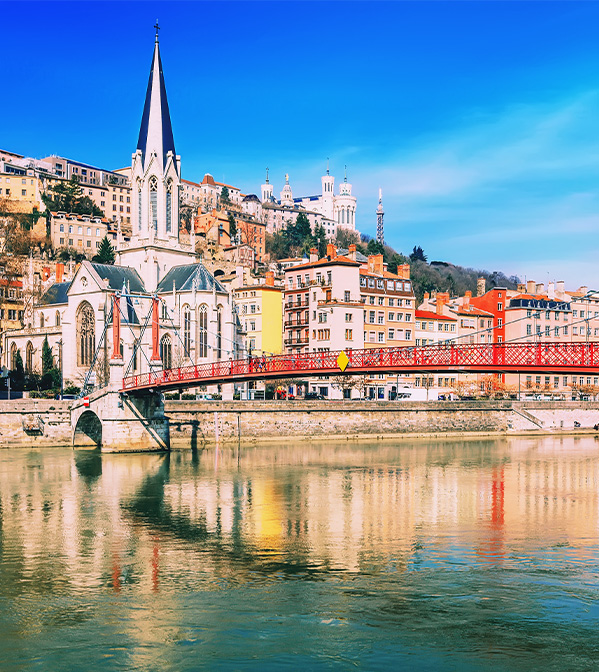 Flights from Heraklion to Lyon
Book your next flight with SKY express
An unforgettable flight experience
from Heraklion to Lyon
Book your flight tickets with SKY Express for your next flight from Heraklion to Lyon and choose the company with the greenest and youngest fleet in Greece.
Enjoy your flight to Lyon–Saint Exupéry Airport in Lyon (LYS), with all the comforts SKY express provides, such as premium snacks and beverages of your choice through the new SKY Drinks & Bites service, comfortable and ergonomic seats and a calm and safe flight environment.
Lyon is the third largest and one of the most important cities in France, as well as the second most visited city after Paris, the country's gastronomic capital, the seat of many UNESCO World Heritage Sites and many more. Located at the confluence of the Rhone and Sean rivers, Lyon is itself a museum city, full of Roman ruins, historical industrial areas and the aristocratic 19th-century Presqu'île district, with its impressive buildings and shopping streets. Lyon will surprise you, since it is a city that transforms as the day becomes night...
Book your tickets with SKY express and fill your bags with the dreamiest images, flavors and memories that will be etched in your mind forever.
Weather conditions in Lyon
January
62mm
February
55mm
March
58mm
April
74mm
May
81mm
June
59mm
July
55mm
August
55mm
September
66mm
October
65mm
November
85mm
December
62mm