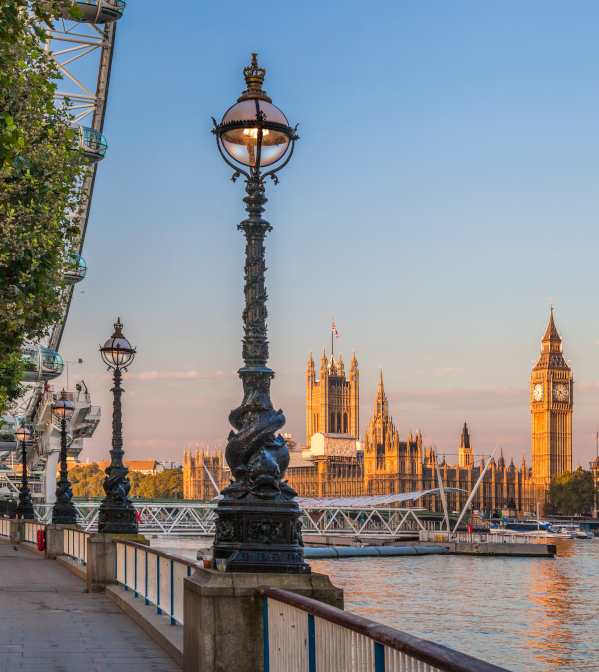 Destination


London
Plan your trip with SKY express
A city with a unique personality, the most cosmopolitan metropolis in Europe with its own special character... If we wanted to talk about a truly multicultural city, it would definitely be London. The term "global city" is rightfully deserved, as more than 300 languages are spoken on a daily basis, with 40% of Londoners born outside the UK. In London you can find everything, you can do everything and go anywhere! The city's well-organized transport network gives you the opportunity to explore London, from its busiest places to its most sought-after. As the author, Dr. Samuel Johnson once said, "When a man is tired of London, he is tired of life." Really, with so many things to do, it's hard to get bored of this magical city. Walk down Oxford Street and shop in some of the 300 shops on this bustling street. Admire London's attractions, from the most imposing ones, such as Buckingham Palace, to the city's everyday ""symbols"" such as its quaint red telephone boxes. If you're lucky enough to make it on a sunny day, enjoy it in one of the city's parks, where Londoners gather to sip some vitamin D. Eat in one of London's many restaurants and take a tasteful tour of other cultures, customs and traditions, honoring its multiculturalism. Whether you're looking for history and famous landmarks, or food and fashion, London has it all! Book tickets for your next getaway to one of the cities that never sleeps and enjoy the unique images, tastes and memories that London will lavish on you.

The history
The city of London was founded by the Romans and their rule extended from 43 AD to the fifth century AD, when the Empire fell. In 60 AD, the Celtic queen Boudicca led an army to plunder the city, which was burned to the ground in the first of many fires that ravaged London. The city was soon rebuilt, but burned down again around 125 AD, yet it managed to regenerate from its ashes.
The fate of the city began to change in 1065, when Westminster Abbey was founded. A year later, after his victory at the Battle of Hastings, William the Conqueror was crowned King of England and the Tower of London was built during his reign. London went through many diseases, including the Great Plague of 1665 and the cholera outbreak in 1840. In 1665, however, amidst the devastating plague, many notable buildings were constructed, including Buckingham Palace and St. Paul's Cathedral.
In 1694 the Bank of England was founded and ruled by John Houblon, who helped transform London into an international financial powerhouse. During the reign of Queen Victoria, London was established as the famous seat of the vast British Empire, while Big Ben rose above the city in 1859 and the London Underground opened in 1863.
London's suffering continued into World War I and World War II, where the city was mercilessly bombed. In 1963, London was divided into 32 metropolitan municipalities, as it continues to be today. In its modern history, London hosted the 2012 Olympics and celebrated Queen Elizabeth II's Diamond Jubilee.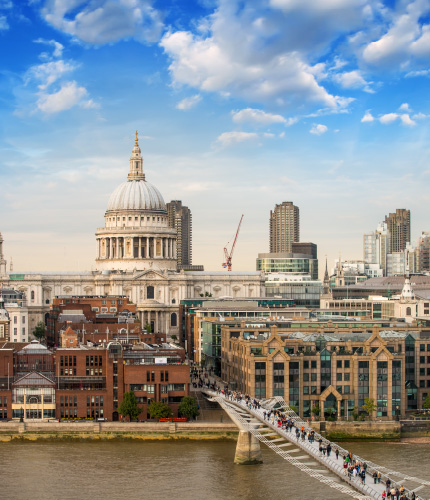 Sightseeing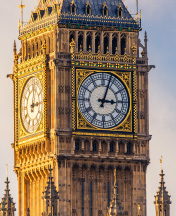 Big Ben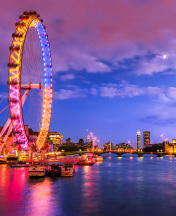 London Eye
Buckingham Palace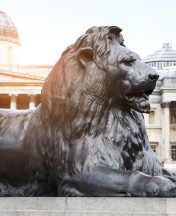 British Museum
Big Ben
The Big Ben, or the Tower of Elizabeth as it was renamed in honour of the celebrations of her 60th reign in 2012, is the world's most famous clock and iconic attraction to be seen by anyone visiting London. The bells of this famous clock first rang on May 31, 1859. Technically, Big Ben is the name given to the huge bell inside the clock tower, which weighs more than 13 tons. The Tower of Elizabeth, for its part, is over 96 meters high, with 334 steps to climb to the bell tower. Regarding the origin of Big Ben's name, this is uncertain. One theory suggests that it comes from boxer Benjamin Caunt, while another suggests that its name comes from the Welsh civil engineer Sir Benjamin Hall.
Local gastronomy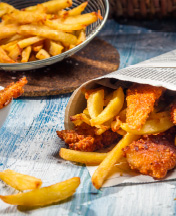 Fish & Chips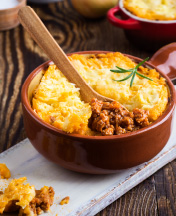 Shepherd's Pie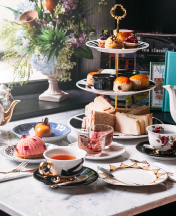 Afternoon Tea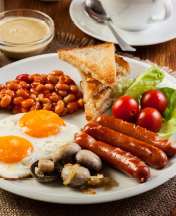 English Breakfast
Fish & Chips
One of the most popular British take-away food is fish & chips - the well-known fried fish with the most delicious, golden crust, served with french fries. The fish used is predominantly white and usually cod, while fried potatoes are sprinkled with plenty of salt and malt vinegar. The dish is believed to have first appeared in 1860, either in London or Lancashire. When it was first served in the street food scene in England, potatoes were baked, not fried. The first chippy shop in East London was opened by a Jewish immigrant named Malin.
Weather conditions in London
January
56mm
February
43mm
March
44mm
April
46mm
May
48mm
June
51mm
July
49mm
August
45mm
September
42mm
October
58mm
November
57mm
December
58mm

Airport
Gatwick Airport* (LGW)
Terminal: South
*For flights from 1 April 2023. Flights until March 31, 2023 will depart from Heathrow.