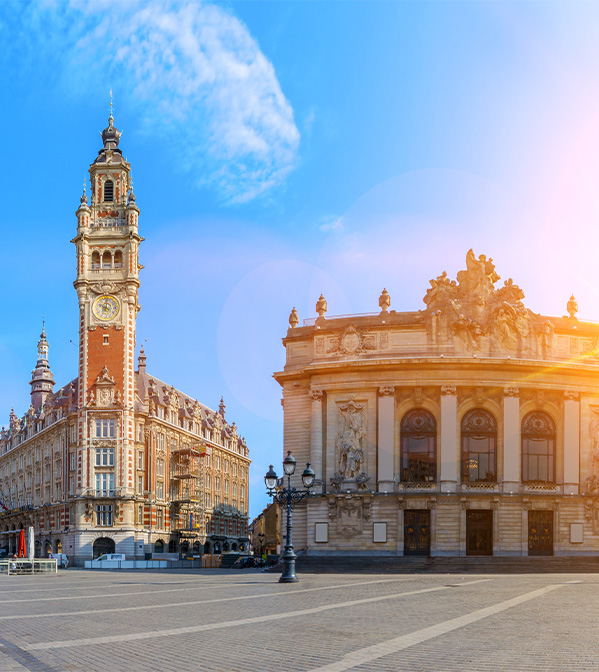 Flights from Heraklion to Lille
Book your next flight with SKY express
An unforgettable flight experience
from Heraklion to Lille
Book your flight tickets with SKY Express for your next flight from Heraklion to Lille and choose the company with the greenest and youngest fleet in Greece.
Enjoy your flight to Lille (LIL), France's once industrial capital, with all the comforts SKY express provides, such as premium snacks and beverages of your choice through the new SKY Drinks & Bites service, comfortable and ergonomic seats and a calm and safe flight environment.
Lille is to France what Manchester is to England - the city where the heart of the country's industry beats! So welcome to the industrial centre of France, the 10th largest city in population in the country and 4th largest metropolitan area. Although it may have been quite underrated in the past, Lille has now become a shiny cultural and commercial center, which invites you to explore it!
Book your tickets with SKY express and fill your bags with the dreamiest images, flavors and memories that will be etched in your mind forever.
Weather conditions in Lille
January
56mm
February
48mm
March
48mm
April
43mm
May
56mm
June
54mm
July
55mm
August
45mm
September
40mm
October
52mm
November
55mm
December
65mm