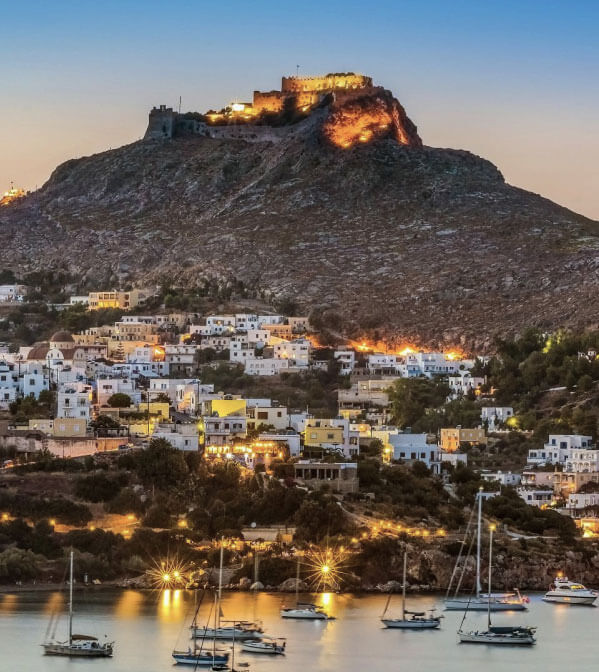 Destination


Leros
Plan your trip with SKY express
A small, authentic, unexplored island, located in the northern Dodecanese, Leros is a place that when you see it you will feel a different, unique aura that you will not be able to explain. In this hidden gem of the Aegean, the island of Artemis, tradition and history unfold through the tangle of years, highlighting the natural beauty and rich past of the place that harmonize in a mysterious way. Leros is a beautiful place, with great contrasts and a distinct aroma of the Mediterranean. The diversified landscapes of the island form a series of natural beauty spots with lush valleys and secluded bays surrounded by imposing mountains. Discover Leros, an authentic island with an aura that will fascinate you - an oasis of peace and tranquility that will give you the most beautiful moments of relaxation. Visit Lakki, the capital of Leros and admire its unique architecture. See Agia Marina with its beautiful, colorful mansions. Proceed to the Platanos Square and the charming Panteli and feel as if time has stopped, admiring the traditional beauty of the place. On the other hand, the view from the imposing castle of Panagia and the six windmills can make you feel that you will never want to leave Leros. All these places, scattered throughout the island give you a pleasant sense of a place where tradition, beauty and history are harmonized in a strange but interesting way. So get ready to discover the mysteries of Leros, this treasure of virgin nature of Greece!

Sightseeing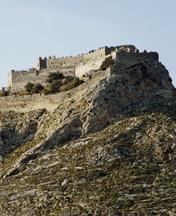 Medieval Castle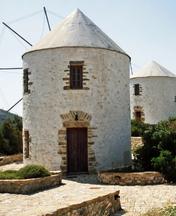 Traditional Windmills
Medieval Castle
The Panteli Castle is a mighty medieval fortress overlooking the capital of Leros, the mountains, the sea and the villages of the island. It is also known as the castle of Panagia. Over the years, this Byzantine fortress, which has been well preserved until today, has become the island's trademark. The castle of Leros was probably built in the 10th century and was donated by the Byzantine Emperor Alexios I to the Monastery of Saint John the Theologian. This castle was used to protect Leros from any conqueror who threatened the island over the years. Today there are three circular walls and the church of Panagia is located on the west side of the castle.
Local gastronomy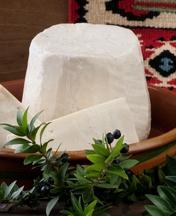 Mizithra (curd cheese)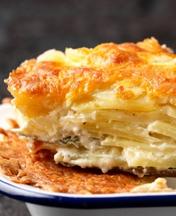 Patsavouropita (Rag Pie)
Mizithra (curd cheese)
The mizithra of Leros is prepared in a special way compared to the mizithra of other islands of Greece and especially of the Aegean. Specifically, in Leros, they add sea water to the mizithra! The myzithra of Leros is distinguished as fresh and dry. The fresh is unsalted, only with the remaining salt from its preparation with sea water. It can be consumed alone or with thyme honey. It is also added as a material to the recipe of Greek cheese pie. Dry mizithra is produced like other dry cheeses and accompanies perfect fruits as well as pasta, since when heated it becomes like cream.
Weather conditions in Leros
January
101mm
February
95mm
March
68mm
April
47mm
May
18mm
June
3mm
July
1mm
August
0mm
September
8mm
October
35mm
November
88mm
December
115mm

Airport
Leros Airport (LRS)