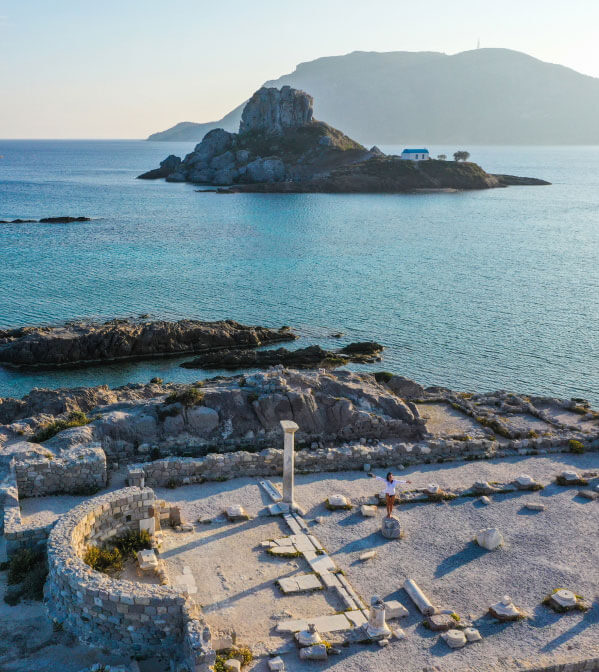 Destination


Kos
Plan your trip with SKY express
Welcome to Kos, the second most popular island of the Dodecanese, famous for its historical landmarks, beautiful beaches and rich vegetation. Thanks to its extensive 5,000-year history, and incorporating the influence of many cultures and civilizations, such as Ancient Greeks, Romans, Venetians, medieval Knights and Ottomans, Knights Templar and Ottomans, Kos is an ideal place for those who travel in search of history. Being dubbed as the "bike island", Kos is a perfect place for enjoying beautiful bike rides, and admiring the splendid landscales of the island through carefree pedalling! The island features a 13km-long bicycle path, extending from Faros beach to Psalidi beach. Nevertheless, if you prefer more rural routes, the island also has you covered, compensating you with a large number of mountain bike paths which are ideal for getting closer to nature. The landmarks and bike rides are fine, no doubt about it, but what can we say about the island's beaches... the choices are practically endless! Sandy, homely, crowded, isolated, organized, non-organized... there are beaches to suit all tastes, and all are easily accessible. Don't miss out the opportunity to visit some of the finest beaches on the island, such as Kardamaina, Tigaki, Mastichari, Marmari, and Kefalos. So, pack your bags, book your ticket with SKY Express and get ready for an unforgettable trip to Kos!

Sightseeing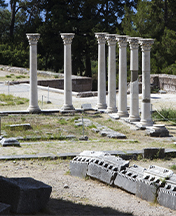 Asclepieion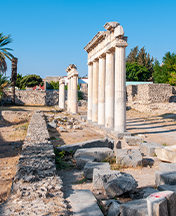 Ancient Agora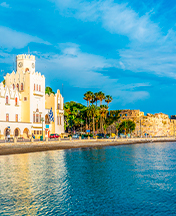 Neratzia Castle
Asclepieion
The Asclepieion is an ancient centre of medicine situated 4 kilometers southeast of the city of Kos, after the village of Platani. It was built in the first half of the 3rd century B.C. to honor Asclepius, the god of health and medicine, after the death of Hippocrates, the famous ancient Greek physician. The doctors of this hospital were also priests, and a shrine was also available for those who wanted to pray. The Asclepieion is located on the top of a verdant hill, which offers a great view of the city of Kos and its suburbs. Nowadays, tourists enjoy the pleasant and serene atmosphere of the location, just as the patients did in the centuries gone by.
Local gastronomy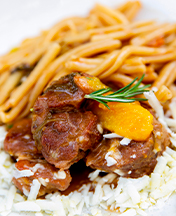 Pasha Makarouna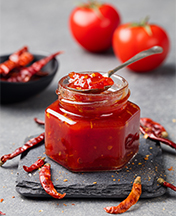 Tomato Spoon Sweet
Pasha Makarouna
The pasha makarouna is one of Kos's intensly delicious treats, which is unfortunately no longer served in all restaurants and taverns of the island, but it is a treat that you ought to definitely try out whenever you find it. It is a food item prepared by the landladies of Kos, and required particular skill and effort, because it involved kneading and stretching a very thin phyllo sheet using the "pitaridoxylo" - the island's version of a rolling pin. The phyllo sheet was afterwards placed on a tray and filled with ground meat and dry mizithra cheese, alternately with each layer of phyllo, until reaching the final layer, which was poured over with broth or milk.
Weather conditions in Kos
January
125mm
February
110mm
March
76mm
April
51mm
May
22mm
June
4mm
July
2mm
August
1mm
September
7mm
October
34mm
November
99mm
December
141mm

Airport
Kos Airport (KGS)