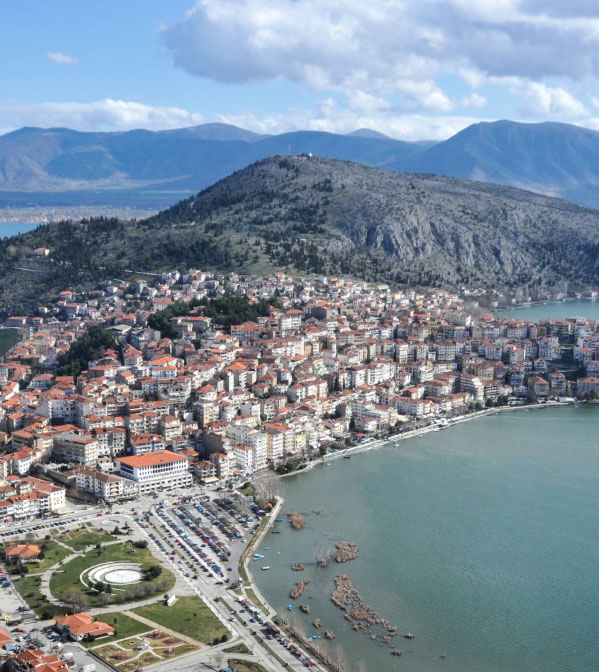 Destination


Kastoria
Plan your trip with SKY express
Kastoria is a beautiful lakeside town in northwestern Greece, famous for its trade in fur and leather, as well as for its rich history. The magnificent mansions built by wealthy merchants throughout the city are proof of its great prosperity, as it has developed a strong economic and cultural identity thanks to the fur industry. And like this, among the rich mansions, there are impressive historical monuments that make Kastoria look like an open-air Byzantine museum. Kastoria is a city that combines the past with the present and will give you unique images and landscapes that you will remember forever. Take a walk in Lake Orestiada and enjoy cold mornings watching the fog hug the city of Kastoria until the sun comes up. Further into the city, wander the cobblestone streets full of mansions and bars. And as you take your walk, keep an eye out because you will surely run into one of the seventy Byzantine churches of Kastoria. A holiday town all year round, Kastoria will get back to you any time you choose to visit it, offering you cold walks on the lake in winter and carefree walks under the lush trees and oaks of the lake in spring!

Sightseeing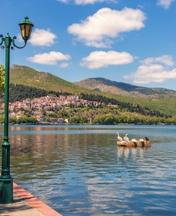 Lake Kastoria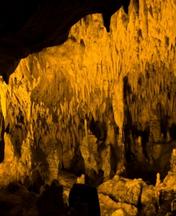 The Dragon's Cave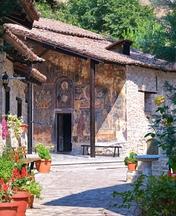 Monastery of Panagia Mavriotissa
Lake Kastoria
Lake Kastoria or Lake Orestiada as its name is, is considered one of the most beautiful lakes not only in Greece but also in the entire Balkan Peninsula and has been characterized as a monument of exceptional natural beauty by the Ministry of Culture. One thing that you will notice immediately and will enchant you is the rich fauna of the lake, with swans, wild ducks, herons and pelicans swimming carefree in its waters. Take a walk along the lake, and enjoy a beautiful scenery reminiscent of a moving painting.
Local gastronomy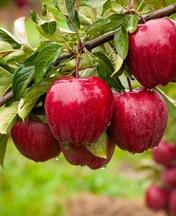 Apple of Kastoria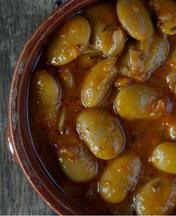 Elephant Giant Beans
Apple of Kastoria
Kastoria is famous for its apples, a product with a Protected Geographical Indication. Kastoria apples are fleshy and juicy with a slight sweet and sour taste. The cultivation of apples in the area of Kastoria began in the early 20th century in mountain villages where the soil and the weather were suitable for their cultivation. The harvest starts at the end of September and can be maintained until May or June of the following year. Kastoria apples are famous not only in Greece but also in countries such as Italy, Portugal, Germany and the Netherlands, to which they reach through exports. You can enjoy them raw or cooked in savory and sweet preparations.
Weather conditions in Kastoria
January
50mm
February
54mm
March
61mm
April
79mm
May
81mm
June
48mm
July
40mm
August
31mm
September
46mm
October
66mm
November
65mm
December
75mm

Airport
Kastoria National Airport (KSO)