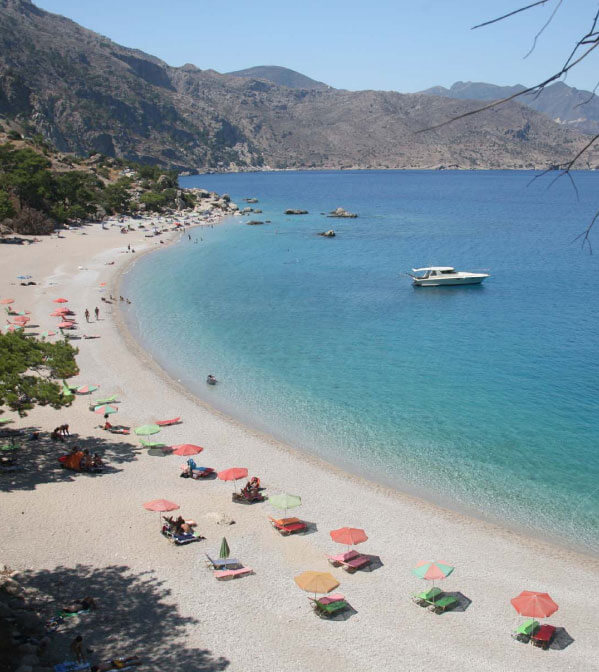 Flights from Karpathos to Kasos
Book your next flight with SKY express
An unforgettable flight experience
from Karpathos to Kasos
Book your flight tickets with SKY Express for your next flight from Karpathos to Kasos and choose the company with the greenest and youngest fleet in Greece.
Enjoy your flight to the State Airport of Kasos (KSJ), with all the comforts provided by SKY express, such as free premium snacks and beverages of your choice, comfortable and ergonomic seats and a calm and safe flight environment.
Kasos is a small, wild and unpretentious island, hidden at the southern tip of the Dodecanese. Kasos is reminiscent of the old times of the then Greek tourism – quiet streets with local charm, warm and hospitable residents, authentic taverns and cafes, a unique sense of place and a very rich history.
Travel back in time to this small island, which remains largely untouched by tourism and familiarizes visitors with an authentic part of Greece of a bygone era.Book your tickets with SKY express and fill your bags with the dreamiest images, flavors and memories that will be etched in your mind forever.
Weather conditions in Kasos
January
73mm
February
71mm
March
50mm
April
30mm
May
15mm
June
3mm
July
1mm
August
1mm
September
10mm
October
37mm
November
47mm
December
70mm