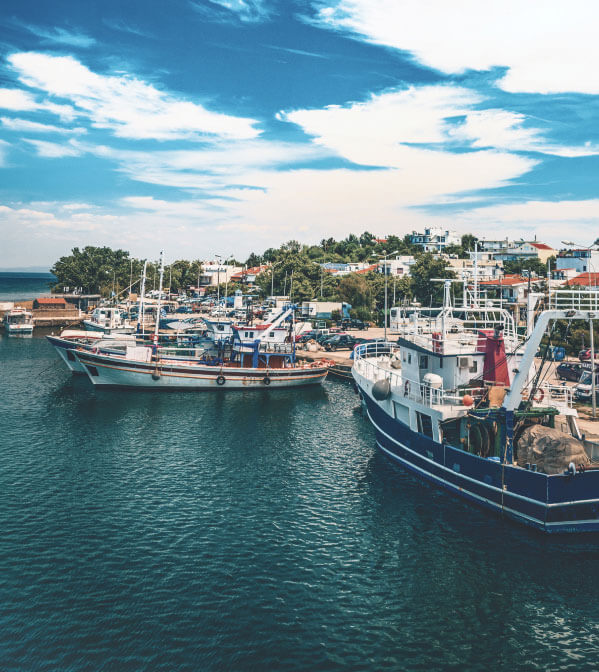 Destination


Alexandroupoli
Plan your trip with SKY express
A seaside getaway, bathed in the light of a shining city... Sublime beaches, wonderful restaurants, and an abundance of nature and wildlife are but few of the elements painting the picture of Alexandroupoli, the first major city you will meet when you enter Greece from Asia. Being an intersection of history and different cultures, Alexandroupoli perfectly combines past, present, and future into a unique blend of beauty and splendor. Its coastline highway is overlooked by the Lighthouse of the city, which stands tall and ceaselessly shines its light towards the sea for more than a century. The streets of the city have their own ambiance, and its waterfront is full of taverns, seafood restaurants, bars and hotels. Alexandroupoli is a destination capable of fulfilling the desires of even the most demanding of visitors. In fact, if you wish to leave Alexandroupoli and explore the beauty of the surrounding region, you will discover the exquisite Evros Delta revealing the mysterious, artistic allure of its encompassing nature. So, don't hesitate to plan your next journey to Alexandrouoli, to discover its hidden gems, admire its beaity and history, and taste its unique Northern Greek delicacies!

Sightseeing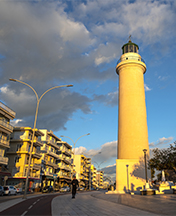 The Lighthouse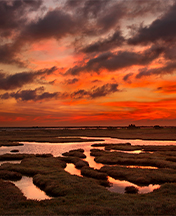 The Evros Delta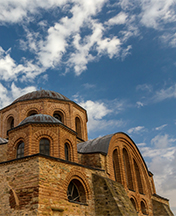 The Monastery of Panagia Kosmosotira
The Lighthouse
The iconic Lighthouse of Alexandroupoli is 27 meters tall, consists of six floors connected by a stone staircase, and its light is visible up to approximately 44 kilometers away. It is difficult not to notice the main and brightest landmark of the city, which stands in the port of Alexandroupoli since 1880. Tirelessly guiding sailors, it is still mentioned by its old name in nautical charts: Dede-Agats. The entrance to the Lighthouse currently features a marble plaque with the history of the Lighthouse, installed back in 1994 by the Association of Antiquities and Cultural Heritage of Evros. The Lighthouse now operates under the direct supervision of the Lighthouse Service of the Hellenic Navy, which has been tasked with the maintenance and preservation of the monument.
Local gastronomy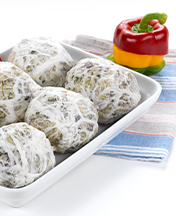 Tzigerosarmas
Tzigerosarmas
This ia genuine traditional dish of Thrace, one you ought not miss when you visit Alexandroupoli. Tzigerosarmas is served all year round, and particularly during Easter, in almost every traditional tavern around the city and the wider region. In fact, the locals typically serve tzigerosarmas as a starterdish, along with mageiritsa and lamb. Tzigerosarmas is practically a large meatball consisting of lamb liver, rice, pine nuts and raisins, weapped in lamb suet. It is unthinkable to visit Alexandroupoli and not have a taste of this connoisseur's dish!
Weather conditions in Alexandroupoli
January
88mm
February
91mm
March
76mm
April
44mm
May
35mm
June
24mm
July
12mm
August
7mm
September
20mm
October
54mm
November
110mm
December
132mm

Airport
Dimokritos Airport (AXD)