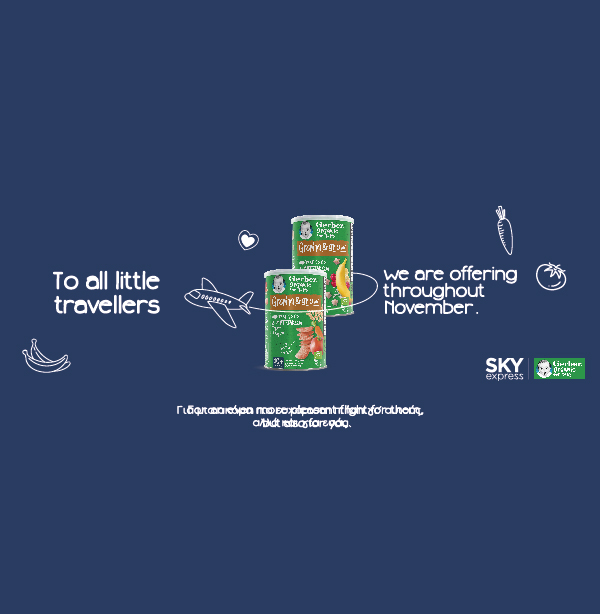 SKY express and GERBER ® organic make the flight of the Lilipoutian travelers special
Nov 12, 2022
The airline of the future knows how to reward its passengers! This time, in collaboration with the leading baby food company, it offers the kids traveling with company delicious and healthy snacks.
Specifically, from the 12th of November and for one month period, all children, age 2 to 5 years old travelling with the greenest fleet in Greece, win a delicious gift: a pack of GERBER ® organic. Cereal bites, an organic snack with cereals, fruits and vegetables, without added sugar, salt, preservatives and dyes. Simply, the child's escort will have to declare in flight the desire of receiving the gift for the little travellers.
At the same time, SKY express continues to consistently offer unique services that meet the needs of the modern traveler. With lasting rewards and high-quality services, such as the unique business privileges for those flying Athens – Thessaloniki in November, the trip with the greenest fleet in Greece is upgraded to a flying experience, as planned by the passenger.