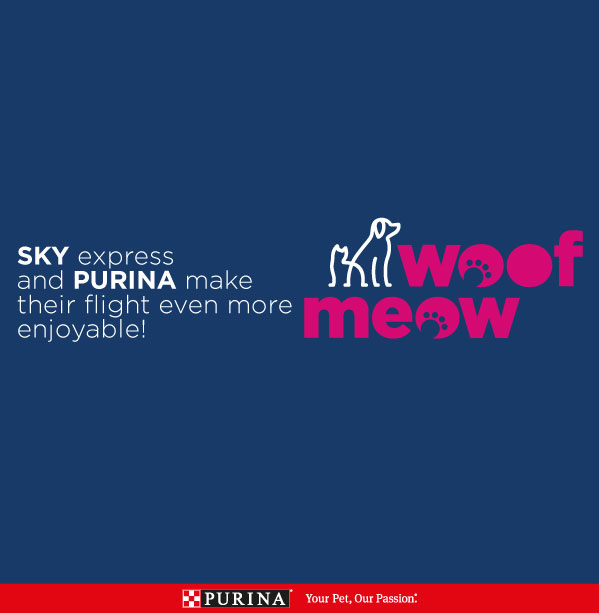 SKY express and PURINA are rewarding passengers traveling with their furry best friends!
Jul 21, 2022
The summer has begun, and the new era airline is now offering unique privileges for your furry travel companions in collaboration with PURINA.
For the whole month of June, your furry friends traveling with us onboard, will be receiving a gift from one of the most popular and trustworthy pet food brands, PURINA.
The greenest and pet friendly airline will be gifting all the passengers travelling with their pets with a treat for their furry best friends. What our passengers need to do is to inform the flight attendants they would like to receive the gift upon disembarkation.
SKY express also proves that everyone deserves the comfort and excitement of flying by giving passengers a chance to participate and win on Lucky Seat, a lottery onboard. All required from the passengers is select their destination, the ticket and services that respond to their needs (entrance to Lounges, use of Fast Lane and especially for international flights, the premium snacks and refreshments of the Drinks & Bites menu). All the rest will be taken care by SKY express and its certified crew.