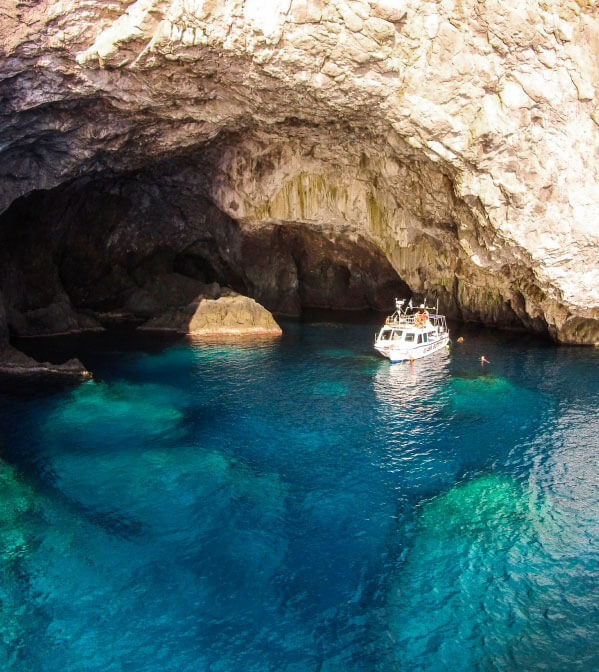 Flights from Athens to Kithira
Book your next flight with SKY express
An unforgettable flight experience
from Athens to Kithira
Book your flight tickets with SKY Express for your next flight from Athens to Kithira and choose the company with the greenest and youngest fleet in Greece.
Enjoy your flight to the State Airport of Kythera, "Alexandros Onassis" (KIT), with all the comforts provided by SKY express, such as free premium snacks and beverages of your choice, comfortable and ergonomic seats and a calm and safe flight environment.
Also known as Tsirigo since the Venetian occupation, Kythira is a hidden gem located between the Peloponnese and Crete. Kythira stands out for its medieval architecture, reminiscent of Mani, its remote beaches and its unique natural environment. In fact, according to mythology, it is the birthplace of Venus, as it was mentioned in Homer's Iliad.
The island is ideal for those who seek a "lively" tourist destination, but also for those who seek calm and relaxing holidays. The most touristic places of Kythera are Avlemonas, Agia Pelagia, Chora and Kapsali, while if you explore it a little more, you will discover its "hidden" locations - small villages on cliff tops, hidden beaches and solitary monasteries... The surprises that await you are many!
Book your tickets with SKY express and fill your bags with the dreamiest images, flavors and memories that will be etched in your mind forever.
Weather conditions in Kithira
January
88mm
February
90mm
March
68mm
April
29mm
May
16mm
June
3mm
July
0mm
August
0mm
September
8mm
October
45mm
November
63mm
December
104mm